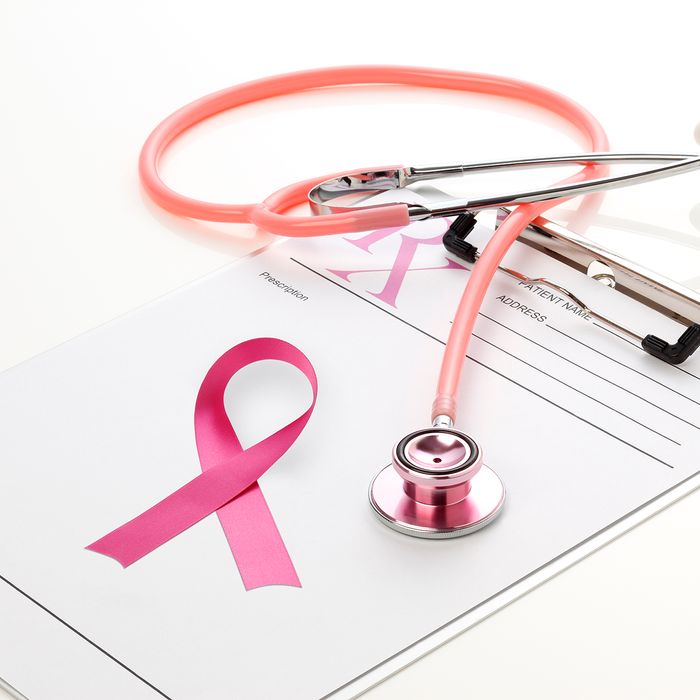 Photo: studiocasper/Getty Images/iStockphoto
A new at-home device meant to slowly stretch the skin and muscle of a woman's breast is now under review by the Federal Drug Administration. If approved, it could help make the process easier for women who've had a cancerous breast removed and have chosen to undergo breast reconstruction with an implant.
After a breast is removed, prepping the remaining tissue to receive the implant can require numerous, painful visits to the doctor for saline injections into a pouch that stretches the skin. Now, the F.D.A is reviewing a remote-controlled pouch that women can slowly inflate at their comfort level, stretching the skin at their own pace, according to the Associated Press. The product is currently sold in Australia and was recently approved in Europe.

The Palo Alto, California–based company AirXpanders developed the small, inflatable device, called AeroForm. Using the remote control, women decide how much gas to pump into the inflatable pouch, up to three times a day. The device also comes in three different sizes and expands up to a certain point. Once it's fully expanded, it's removed and an implant is inserted.

Aside from giving women the ability to control the pace of their breast tissue's expansion, there might be another emotional element that comes into play. In using the device, breast-cancer patients might gain a sense of control after feeling robbed of it, Dr. Deanna Attai, a University of California, Los Angeles, surgeon who is a past president of the American Society of Breast Surgeons, told the Associated Press. "To a patient that's going through cancer treatment that could be a big deal."