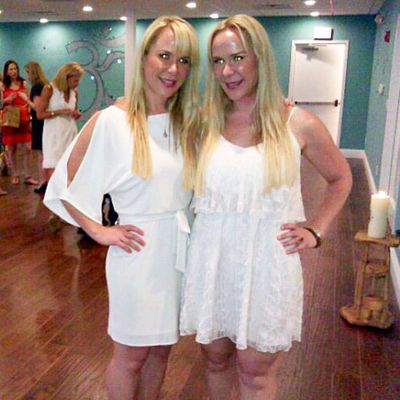 Alison and Ann Dadow (otherwise known as Alexandria and Anastasia Duval).
Photo: Courtesy of Twitter/aguyonclematis
Earlier this year, the news of a fatal car crash involving twin sisters — one of whom died — made local news in Hawaii and then quickly spiraled into something more sinister, resembling the makings of a Lifetime flick. Murder charges were initially filed in the spring against 37-year-old Alexandria Duval, who survived the wreckage while her twin sister, Anastasia, died after the SUV they were in fell off a 200-foot cliff. The second-degree murder charges were later dropped when a judge said there was insufficient evidence for a case. But in the latest plot twist, prosecutors have again charged Alexandria after a grand jury indicted her in October. She was arrested again on Friday after police found her in Albany, New York, according to IBT.
Witnesses claim the sisters were seen arguing in the car prior to the crash, including plenty of hair-pulling, according to the Maui News. As their apparent argument escalated, the SUV accelerated toward the cliff and then made a sharp turn left, before plunging down into a rocky coastline. Police investigators found that the accelerator was pushed all the way to the floor and that there were no signs it was broken, the Maui News reports. Alexandria, who was in the driver's seat, survived with minor injuries while Anastasia, who was in the back seat, suffered severe head trauma.
The twin sisters were popular yoga instructors, albeit with a shady past. For starters, Alexandria and Anastasia aren't their real names: They're Alison and Ann Dadow. Prior to owning a yoga studio in Maui, the twins owned studios in New York and in Florida, where they caused some gossip after they unexpectedly and suddenly shut their business down and moved without paying staff or refunding customers. In Utah, where they opened their next studio, they also declared bankruptcy and then changed names before moving once more to Hawaii.

If Alexandria Duval's case goes to trial (bail is currently at $3 million), all bets are on Lifetime getting the rights for the story.