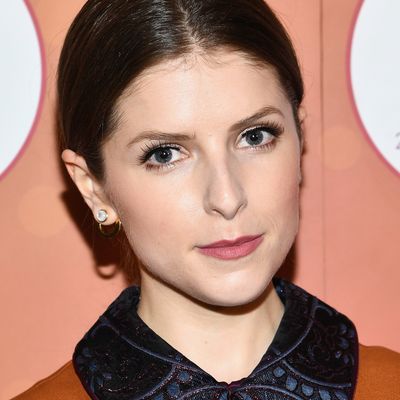 Photo: Dimitrios Kambouris/Getty Images for Mohegan Sun
Anna Kendrick, mistress of self-deprecation and whimsical phrase-turner, hit peak Anna Kendrick when The Advocate asked her about being a gay icon in a recent interview.
"I'm such a straight, cis, Boringface McGee over here," said Kendrick. "So I love that that could be even a little true."

Straight, cis, Boringface McGee. Oh boy!

But being a heterosexual Dr. Seuss character doesn't mean that Kendrick lacks queer friends. Quite the contrary: "My closest friends are gay women and men," she explains. "If I'm home with my family this Thanksgiving, there might be a few less lesbians, and I'm a bit unhappy about that."
"Gay people have just always been in my life," she continues. "I remember my parents having to tell me as a kid that there were people, like some people in our church, who objected to homosexuality. I was like, 'Wait, so they're idiots, right?'"
Being gay: totally normal-sauce.