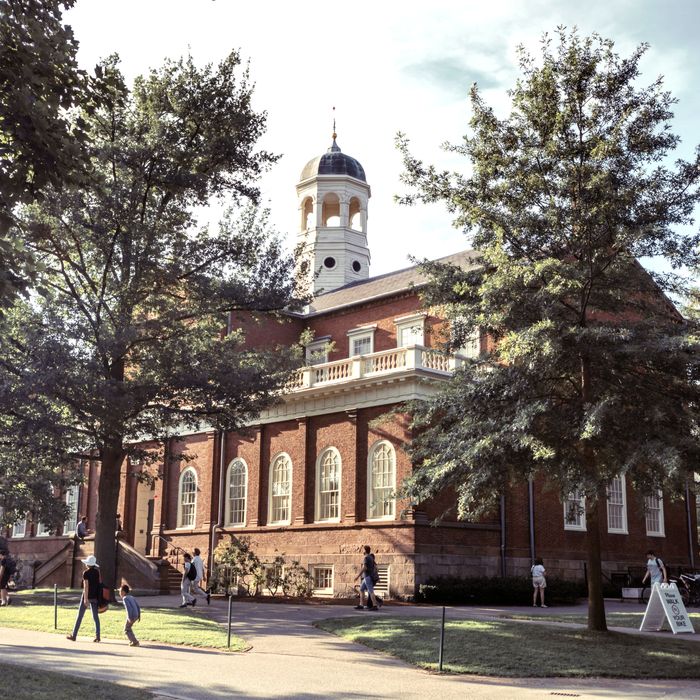 Photo: gregobagel/Getty Images/iStockphoto
Only last week, Harvard's director of athletics, Robert L. Scalise, made the executive decision to cancel the rest of the Harvard men's soccer team's season after discovering that, starting in 2012, the team had made sexually explicit "scouting reports" of the school's female soccer players.
Harvard's president, Drew Faust, wrote in a statement to the New York Times, "The decision to cancel a season is serious and consequential, and reflects Harvard's view that both the team's behavior and the failure to be forthcoming when initially questioned are completely unacceptable." Faust also implied that the men's soccer team's reports had continued past 2012 into this year. But it appears this kind of lewd conduct was not limited to soccer.
In correspondence obtained by the Crimson, the men's cross-country team allegedly rated and discussed their female counterparts as well, but with a spreadsheet system. Via the Crimson:
The team created the spreadsheets each year ahead of an annual dance with the women's team. In the documents, the men guessed which women would invite certain men to the event. In certain spreadsheets, the men added comments about the women's physical appearance.
In the leaked group chats, members discussed years of previous spreadsheets, the worst allegedly being from 2012, where specific comments about girls' weight and appearance were logged. One member wrote of the 2014 spreadsheet that it "talked about a specific person getting black dick a lot."
Perhaps having learned from the very recent example of the men's soccer team, the men's cross-country team at Harvard are already trying to make amends for their actions. Brandon E. Price, the team's captain, told the Crimson that the team was "particularly ashamed" of the 2014 spreadsheet, but that the 2016 version has no lewd comments or remarks. Price also requested that the rest of his team come forward about any sexually explicit remarks they have made about the spreadsheets, saying in an email, "We don't want the school to find this, without us first bringing it to them,"
As a response to these two recent incidents, Scalise brought together the coaches of all of Harvard's teams to discuss the culture among their athletes.