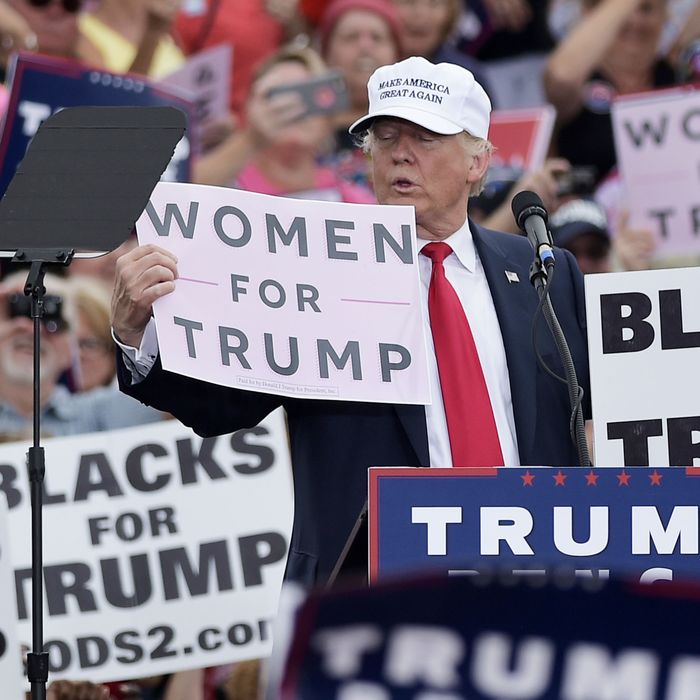 Donald Trump, making history.
Photo: MANDEL NGAN/AFP/Getty Images
It looks like most of Donald Trump's cabinet will consist of old white men, including one who's associated with the white nationalist movement. But on Monday, the Associated Press received news that Trump is considering a woman and an openly gay man for additional cabinet positions, and it phrased the announcement as follows:
WASHINGTON (AP) — President-elect Donald Trump is considering a woman and an openly gay man to fill major positions in his new leadership team, history-making moves that would inject diversity into a Trump administration already facing questions about its ties to white nationalists.
Only six women are on the short list of 57 names being considered for cabinet positions, and one of those women is Ronna Romney McDaniel, who's being considered for chair of the Republican National Committee. But though the AP says appointing her would be "history-making," she actually wouldn't be the first woman to run the Republican Party; that was Mary Louise Smith in 1974. The AP later edited its lede and acknowledged its error.
Welcome to normalization.