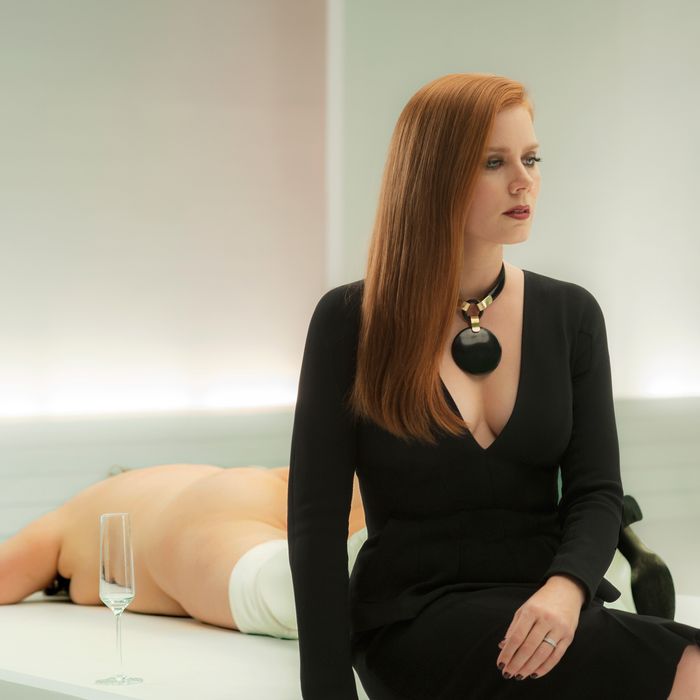 Amy Adams in Nocturnal Animals.
Photo: Merrick Morton/Focus Features
Amy Adams has rarely looked chicer than she does playing a disaffected art-world figure in Tom Ford's new film, Nocturnal Animals — one who favors low-cut jersey gowns, outsize statement jewelry, and sooty, insomniac eye makeup. It's all right in line with Ford's sophisticatedly sexed-up vibe. But believe it or not, none of the designer's clothes appear in his sophomore effort. Instead, costume designer Arianne Phillips worked with Ford to create distinct looks for each character using a mix of different labels.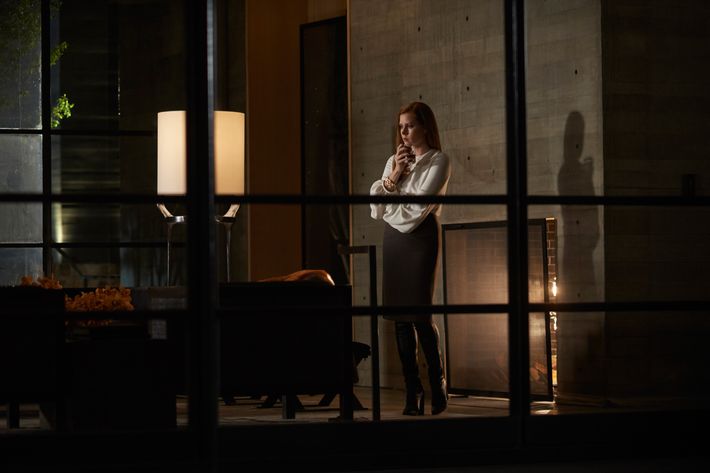 You might know Phillips from her work on Ford's directorial debut, A Single Man, or her roles styling and designing tour costumes for Madonna and costuming the recent Broadway production of Hedwig and the Angry Inch. She and Ford delved not into fashion or film history, but art history, to get inspired for the film. They looked at midcentury depictions of Los Angeles, where the film is partially set, looking at night shots and architectural photography. It helped that the two have a shared vision. Given their history, they "have an ability to have an abbreviated sensibility aesthetically," she says. He's also good at communicating what he wants, a skill most likely honed from years of creative directing for Gucci, YSL, and his own brand. "Ironically enough, most directors that I've worked with don't really have really great communication skills," she says, "which is really, in my book, the number-one attribute that a director needs."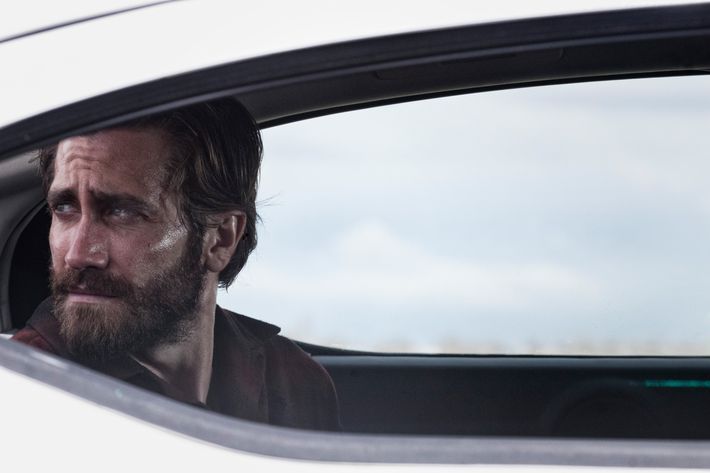 The film is split into three distinct though overlapping worlds: the empty, high-gloss L.A. that Adams's character Susan inhabits, the Western noir tale-within-a-tale written by her novelist ex-husband (played by Jake Gyllenhaal), and the flashbacks to their life together. "We wanted the worlds to be distinct," Phillips notes. Of Adams's character, she says, "This is a very successful woman who's very presentational and very precise. Not a hair out of place. And [fashion] is really a facade masking her inner emotional turmoil." In the flashbacks, where she's more simply dressed, she's "a younger version of herself — more hopeful." Phillips also had fun with the art world's tendency towards fashion absurdity, putting Jena Malone, who plays Adams's co-worker, in a wonderfully ridiculous harness-like creation by Comme des Garçons.
For the West Texas portion of the story — which stars Gyllenhaal, Michael Shannon, and Aaron Taylor-Johnson, Phillips focused on a "dusty palette." She put the actors in rugged denim, flannel, and ten-gallon hats — the kind of functional clothes that don't draw undue attention to themselves, but have a timeless Americana quality, and that native Texan Ford has explored in his own work over the years.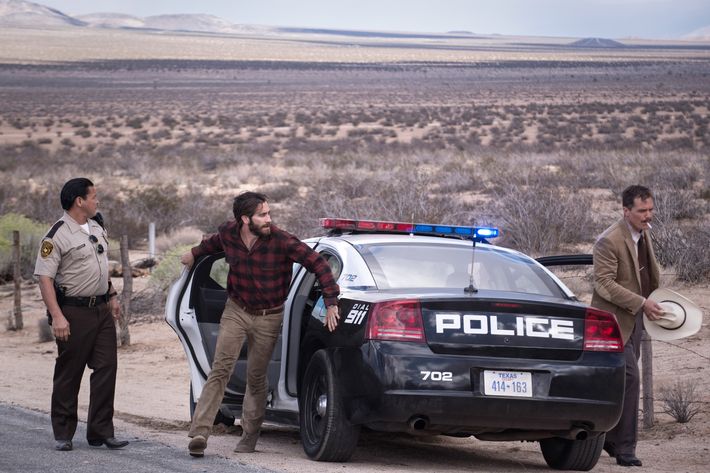 Even though his designs aren't present in the film, Ford's obsessions as a designer come through, whether it's the '70s glamour of the Los Angeles portion of the film or the grit of the West Texas scenes. His fashion connections came into play at least once during the filmmaking process, too. Laura Linney plays Susan's buttoned-up mother, whose uptight character is immediately telegraphed by her multiple strands of pearls and helmet hairdo. Her suit "was made for us specially by Karl Lagerfeld at Chanel, which was kind of the benefit of working with Tom Ford — he can call Karl Lagerfeld and ask him to kindly make up a suit, which he did," Phillips says. How many of his fellow directors can make that claim?
Nocturnal Animals opens in select cities November 18, additional cities November 23, and in theaters nationwide December 9.