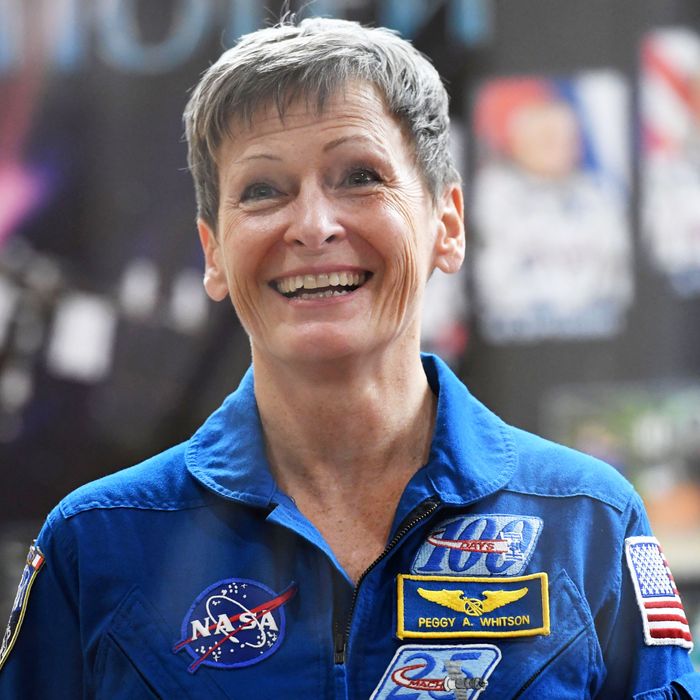 Peggy Whitson will be the first woman to command the International Space Station twice.
Photo: KIRILL KUDRYAVTSEV/AFP/Getty Images
On November 17, 2016, at 3:20 p.m. EST, NASA astronaut Peggy Whitson will be launched into outer space aboard a Soyuz rocket alongside cosmonaut Oleg Novitskiy and European Space Agency astronaut Thomas Pesquet. The rocket will be bound for the International Space Station; once there, Whitson will become the only woman to take control of the station twice.
As The Atlantic reports, Whitson became the first female commander of the ISS back in 2007. She's also NASA's most experienced female astronaut, with more than 300 days logged in space and six space walks, and at 56, she's about to become the oldest woman to fly in space, too.
Her journey is all the more remarkable because of where it started: on a farm in rural Iowa. Whitson reportedly raised and sold chickens for $2 each to pay for her pilot's license. When she turned down a research position after graduate school to begin her career at NASA, the interviewer told her she was making the biggest mistake of her life.
"I'm thinking it worked out pretty good for me anyway," Whitson said.