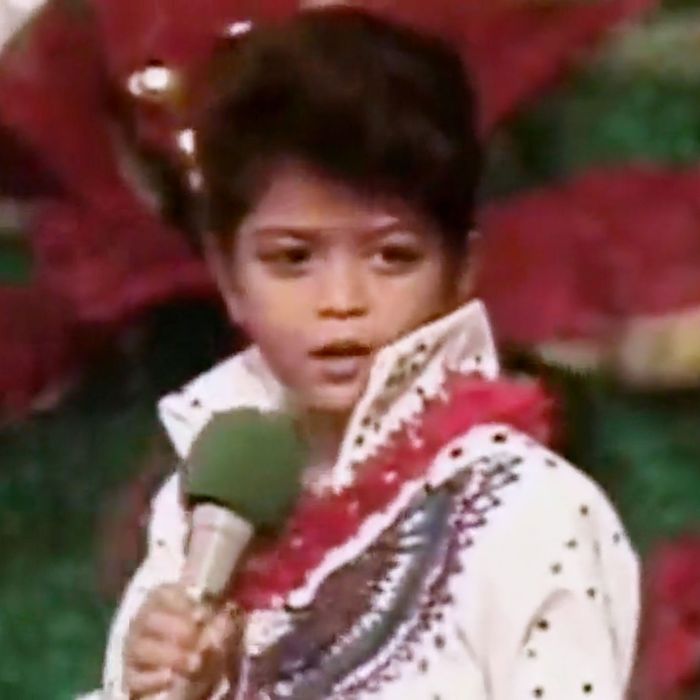 On Sunday night, CBS aired their 60 Minutes special with pop prodigy Bruno Mars, all while Mr. Mars himself was performing on ABC at the American Music Awards. Not getting bogged down by daily reminders that America is heading to the trash can seems to be doing wonders for Bruno's productivity.
In the special, Bruno talked about his childhood performing in a family band in Hawaii, repeating the well-catalogued fact that Baby Bru used to impersonate Elvis. New to the special, however, is video evidence of the fact.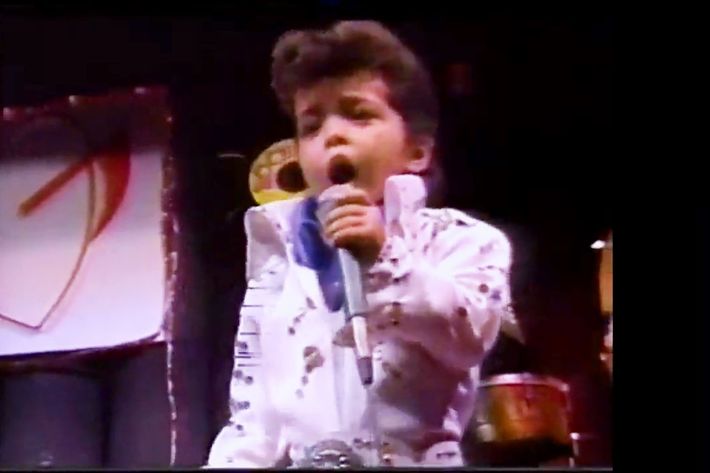 Sometimes good things do happen.