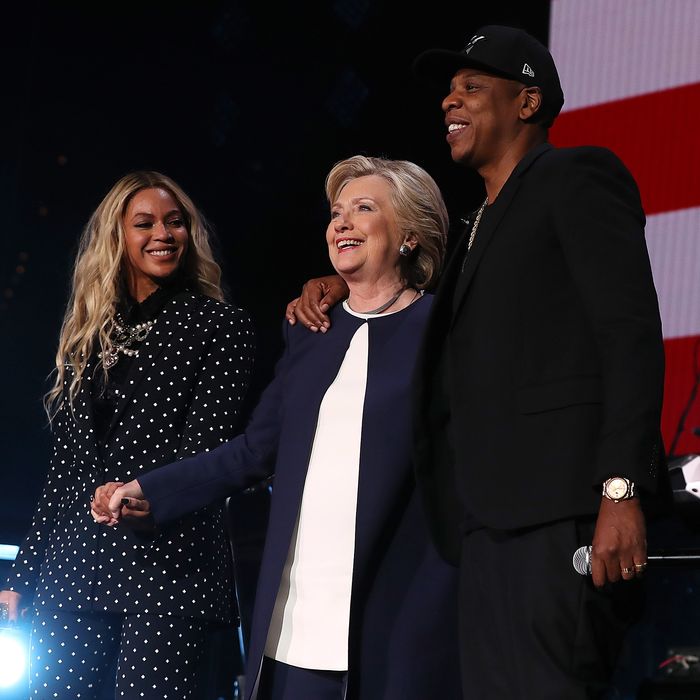 Photo: Justin Sullivan/Getty Images
Last night, Beyoncé casually donned a polka-dotted pantsuit and blew the collective minds of the folks at Hillary Clinton's Cleveland stop. After she and husband Jay Z spoke highly of Hillary and … not so highly of Trump, Queen Bey performed "Formation." (Her backup dancers also wore pantsuits, because why not?) Before all that, though, they posted for this super-chill photo backstage for Hillary's Instagram. Beyoncé also posted a number of videos and photos to her own Instagram, just in case you didn't realize #sheswithher.
If Beyoncé can't get out the vote, who can?
Other special guests included Chance the Rapper and Big Sean. LeBron James is expected to stump for HRC on Sunday.