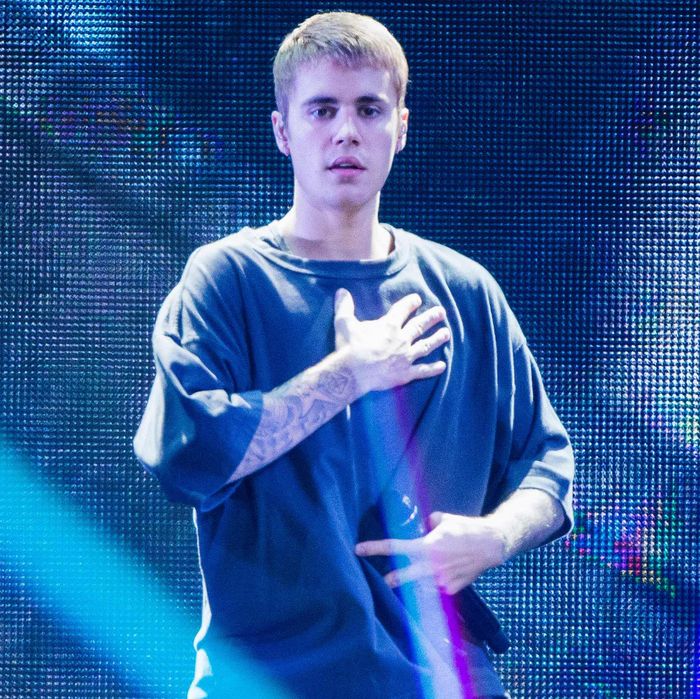 Photo: JENS ASTRUP/AFP/Getty Images
Justin Bieber — who is so rich it's amazing that he can't afford to get a haircut once in a while — picks up his tour in Austria tomorrow evening, but in the meantime, the "Sorry" singer has had some time on his hands. You and I both know when Bieber is within a 400-foot radius of a piano and a bottle of Malibu Rum, songs are gonna get sung — whether you like it or not.
At a Toronto watering hole called Fifth Pubhouse, the tattooed forever-teen took to a piano to serenade the bar's reluctant visitors with five songs. A few imbibers captured the scene on their camera phones to immediately sell to TMZ, and thankfully the evidence lives on for us to share.
Rumor has it Bieber was granted a comped bar bill after the impromptu performance. Everything's going to be fine.