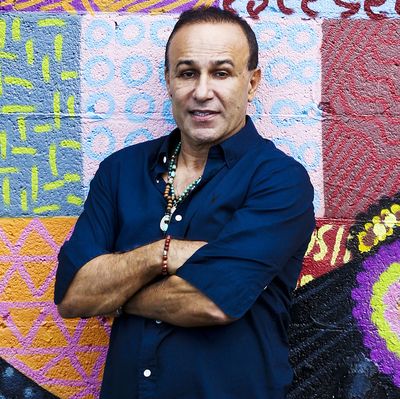 Moishe Mana.
Photo: Scott McIntyre/Bloomberg via Getty Images
Moishe Mana, a real-estate developer in Miami, already offered up $2 million to charity for Donald Trump's tax returns. And now the billionaire has gone one step further in his fight against the Republican presidential candidate, vowing to pay the legal fees for any of Trump's sexual-assault accusers, according to "Page Six."
Trump already has more than ten accusers, whom he has branded as "liars" that he plans on suing. His original accuser, Jill Harth, announced she would sue him for emotional hurt and loss of income if he follows through with his threat to take legal action. Harth's attorney, Lisa Bloom, said her firm would "proudly" represent any other accusers sued by Trump and crowdfund the costs.
However, Mana told "Page Six" that he would take on the legal costs of these women. "I will help these women," Mana said. "We will stand by them … I will assemble a team of lawyers to subpoena his records, his documents, his real e-mails … He's bad for business, he's bad for society. He's bad for the world in every aspect."