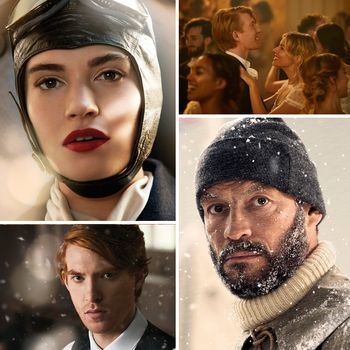 Photo: Courtesy of Burberry
The release of Burberry's latest festive campaign video proves that yes, the lives of designers can be very melodramatic, but also maybe that the British brand should get into the business of filmmaking. Joining Burberry's already strong collection of campaign videos, including its raunchy Steve McQueen-directed Mr. Burberry ad, and a sensual ode to fragrance starring Lily James, is another short film of mega proportions, this time depicting a (dramatized) account of Burberry founder, Thomas Burberry, and his invention of gabardine.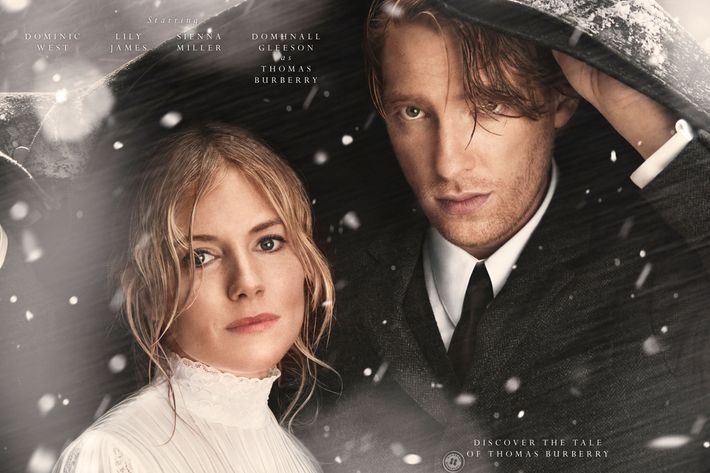 Domhnall Gleeson stars as the man behind the brand, with Sienna Miller, Lily James, and Dominic West all making appearances as real and fictionalized characters pertinent to Burberry's life. In the three-minute and 35-second saga, the plot jumps from touching love story between Gleeson and Miller, to a scandalous affair, to a perilous journey to the Antarctic, and to some epic World War I battle scenes. With both an Oscar-nominated director (Asif Kapadia) and writer (Matt Charman) at the helm of the project, this has all the makings of Oscar bait — except there's no movie being made. Scroll below to watch the short film in its entirety. Perhaps a Thomas Burberry biopic is on the horizon?