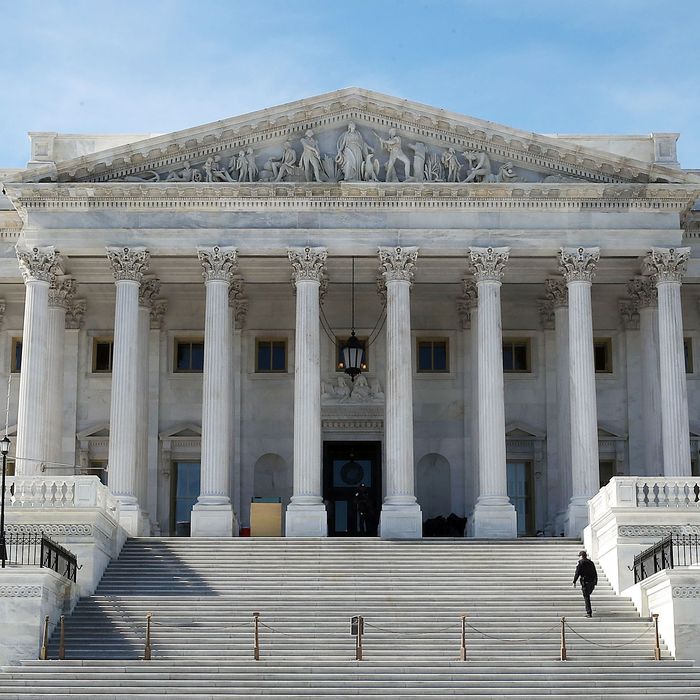 U.S. Capitol Building.
Photo: Getty Images
Amid the outrage over Donald Trump appointing Steve Bannon as his chief adviser (reminder: a former executive of alt-right media company Breitbart, who's a known white supremacist), a Google Doc that's currently making the rounds on Twitter is here to help.
The "'We're His Problem Now' Calling Sheet" is a word-for-word script outlining how to call your congresspeople and when exactly to call about specific issues you care about: Thursdays for reproductive rights and marriage equality, Fridays for civil liberties and immigration.
Use the first tab for specific scripts, the second tab for direct lines to congressmen like Paul Ryan and Mitch McConnell, and the third for helpful tips on why this is so important: "The goal is to generate a high volume of calls that require the operator to check off individual boxes," it reads. "That means it's critical to name your issues specifically and not just say something like 'oppose Trump.'"