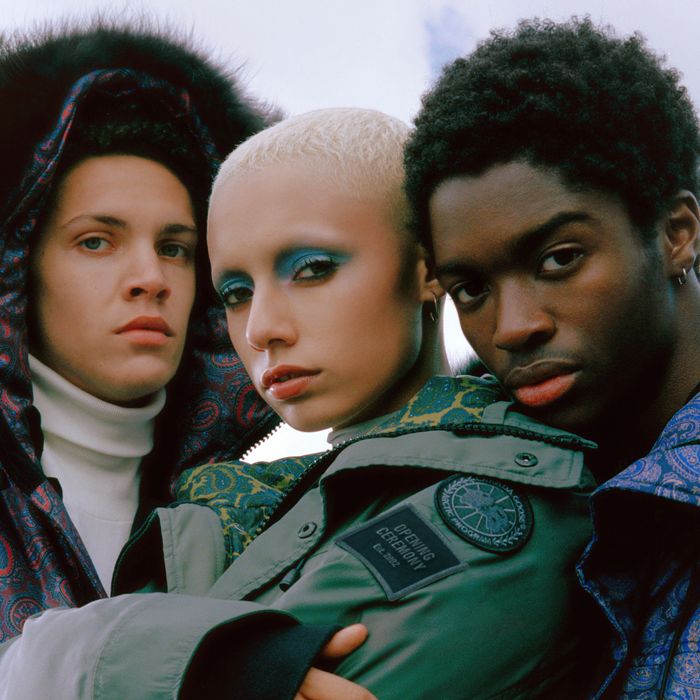 Everyone's collaborating these days and Opening Ceremony is no stranger to partnering up. In the past they've teamed up with brands that ranged from Everlane to Tevas to Esprit. Their latest combines practicality with style. Together with Canada Goose they're releasing eight different down parkas. From the classic puffer style to longer parkas, the two took inspiration from silky pajamas and paisley prints to create colorful coats that are a welcome bright spot during a dark and cold winter.
Starting at $995, they're definitely not cheap. But if you're the type who will gladly sacrifice warmth for style, this is a nice compromise that won't leave you shivering. And if you're just looking for a cool coat that also happens to make sense for when the polar vortex makes its return, consider splurging on this one. Though don't think too long, given Canada Goose's history it'll likely sell out. Scroll ahead to see some of the styles.
If you're a color-phobe who would rather find a sleek, minimalist take on the down puffer, try this bomber style.
Yes, this is made from silk and it happens to be fully treated so you won't ruin it the second it starts to snow heavily.
OC and Canada Goose also made a version of their classic, longer parka style lined in a colorful print.
This is the biggest splurge of the bunch but it's also pretty special — where else can you get a waterproof silk down parka?
If you buy something through our links, New York may earn an affiliate commission.