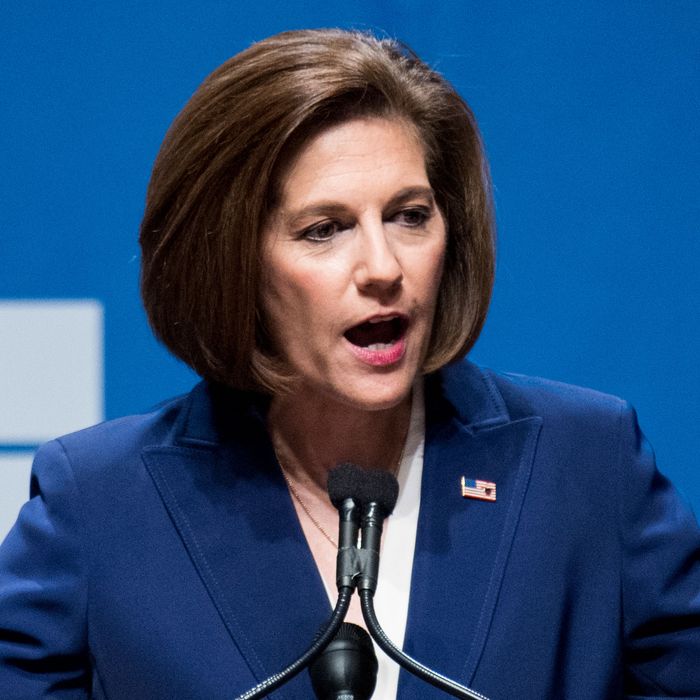 Catherine Cortez Masto.
Photo: Bill Clark/Getty Images
Former Nevada attorney general Catherine Castro Masto became the first Latina to ever be elected to the U.S. Senate on Tuesday. Rather than celebrating her historic victory, however, Masto immediately went to work and vowed to keep newly elected Donald Trump in check.
In her victory speech on Tuesday night, Masto quickly spoke of how proud and honored she was, and gave thanks to her family and supporters. She then shifted to a more somber tone and spoke about Trump:
"If Donald Trump is the president, well I'll tell you this: Our government is built on a system of checks and balances. And I will promise you this: I will be one hell of a check and balance on him."
She also spoke of her concerns for the country, as well as the work she hopes to do, in a series of tweets on Wednesday, after Trump's win: