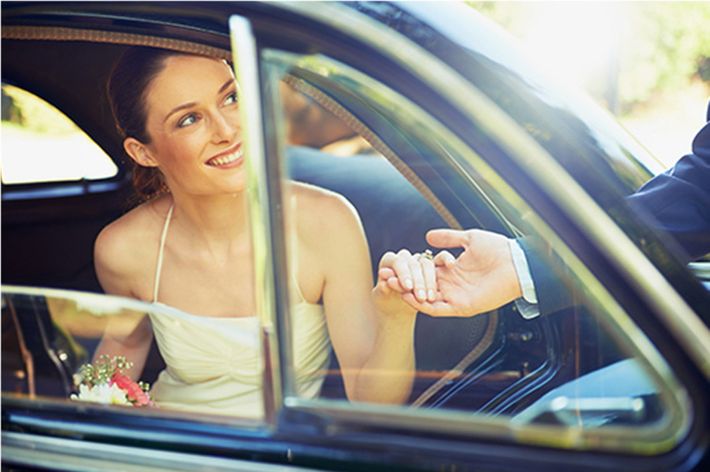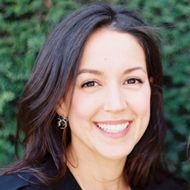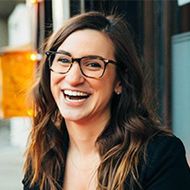 Wedding planners are often expected to account for every minute of a couple's dream day — which makes them uniquely insightful about which parts of those 24 hours to-be-weds don't give enough prior attention to. To find out how to prepare for the in-between times that can be overshadowed by the ceremony and reception, the Cut spoke with two in-demand planners, Lauren Fremont of Loli Events and Tracey Goldstein of Polka Dot Events.
One of the major elements you should give considerable thought to, both planners agree, is day-of travel for yourself, your wedding party, and your guests. And with Buster, a site that's streamlining the process of booking transportation, you can check off that to-do with minimal effort. Read on for why Fremont and Goldstein rely on Buster, our partner for this story, plus more ways to refine the rest of your big day.
Lock down how you're getting around.
It's tricky to figure out transportation until about two months out (when other timing factors are finalized), and organizing multiple rides for all involved can get complicated quickly. To tackle this task efficiently, Goldstein and Fremont like Buster, a search engine that allows users to instantly plan and book trips online. One convenient search pulls from thousands of bus, limo, van, and SUV options from vetted operators, and accurate, competitive, prices are provided on the spot (tax and tip included).
"It cut our time in half," says Goldstein. "We used to call around to several limo or bus companies for quotes, and now we just put the info in, the prices come right to us, and it's done that day. I don't even need to worry about following up." Besides the dramatic decrease in legwork, Fremont likes the service's flexibility and quality assurance. "It's easy for us to go in and change the vehicle or timing as needed," she says. "Other companies are old-school and it's not this quick, get from point A to point B and know it's getting done experience."
Beyond the customer service and trustworthiness gained by working with Buster's network of high-end service providers, the ample inventory also helps limit the stress of not being able to book very far advance.
Keep the party going in transit.
If your festivities involve a longer trip along the way, Fremont says it's important to think through if guests are going to be comfortable. Her solutions: "We'll load up the car with mini water bottles and granola bars, or custom cookies and half-bottles of Champagne." Goldstein suggests crafting a playlist beforehand to keep the momentum going, too. And one consideration Fremont stresses is especially practical. "For trips from, say, Manhattan to the Hudson Valley, we'll do really large coach buses so we can have the restrooms."
Figure out that weird gap before the reception.
If you can't help subjecting guests to one of those awkward, post-ceremony intermissions that isn't long enough for them to go back to their hotel, Goldstein recommends directing them to a bar with a tab waiting or planning to have an extended cocktail hour. If your location is a fit for it, Fremont suggests coordinating with your transportation provider and hiring tour guides for a short, fun destination tour. Or if everything is at one hotel or property, she says, "we've done a tea-time hospitality suite where people can float in and nibble on something before cocktail even starts."
Build in more time for fewer photos.
"Everyone is very ambitious in the amount of locations where they want to take pictures," says Goldstein. But everything takes longer on your wedding day, she argues, because "there's a lot of people and everyone's pulling you in different directions." Not to mention the inevitable traffic. Her advice? "Be realistic and keep it simple with the amount of things you're trying to load in one day. Just focus on the fact that you're having your wedding."
This is paid content produced for an advertiser by New York Brand Studio. The editorial staff of The Cut did not play a role in its creation.