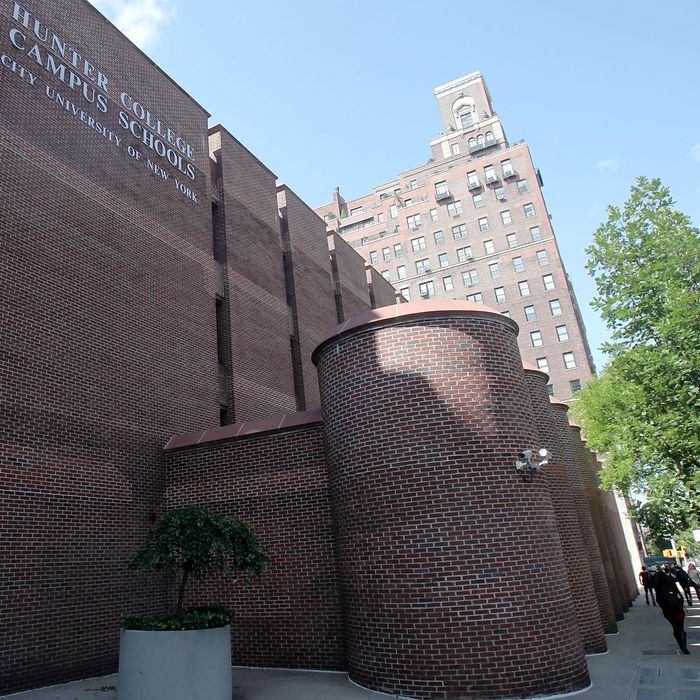 Photo: Mario Tama/Getty Images
Hunter College High School, an elite public high school in New York City, has been rocked by leaked chats revealing that a group of male students belonged to a private chat room where they would "piggishly rate the looks of girls, toss around homophobic slurs, and otherwise bash classmates they hate," reports the New York Post.

The senior boys at the center of this scandal referred to themselves as "MILK," though it's still unclear what that stands for. It's also unclear how screenshots of the chat leaked, but the students have taken to calling whoever did it "Snowden," as in NSA whistleblower Edward Snowden. (Teens these days!)

Lisa Siegmann, the Acting Director for Hunter Schools, told the Post on Tuesday that the school was "concerned about the recent allegations" and would be investigating whether any violations had occurred.

The Cut reached out to Siegmann for further comment on Wednesday and will update if any new information becomes available.