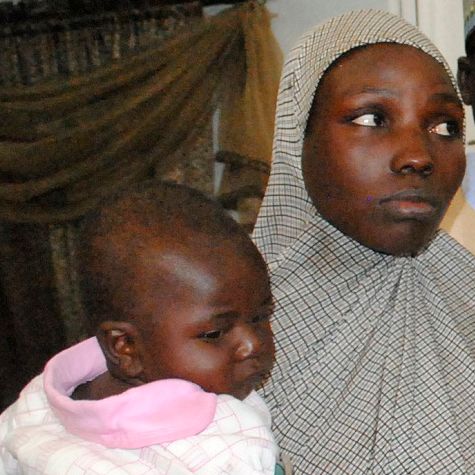 Photo: STRINGER/AFP/Getty Images
Early Saturday, Nigerian troops rescued one of the Chibok schoolgirls kidnapped by Boko Haram terrorists in 2014. The girl, who was abducted along with her twin, was found with a 10-month-old baby whose father is a member of the extremist group. Although other Chibok girls have escaped Boko Haram in the past, this is the first to be rescued by troops.

In mid-October, Boko Haram released 21 schoolgirls after successful negotiations with the Nigerian government, with help from the Red Cross and the Swiss government. (Details of the deal are unclear.) The Nigerian government revealed in September that officials have been trying to negotiate since 2015 with the Boko Haram fighters who kidnapped the Chibok schoolgirls with no success — until now.

Boko Haram is known for its campaign of sexual assault of the women they kidnap, but as Human Rights Watch's Masui Segun found, the Boko Haram survivors are also being abused at the displacement camps. In an official Human Rights Watch press release, Mausi Segun said, "It is bad enough that these women and girls are not getting much-needed support for the horrific trauma they suffered at the hands of Boko Haram. It is disgraceful and outrageous that people who should protect these women and girls are attacking and abusing them."