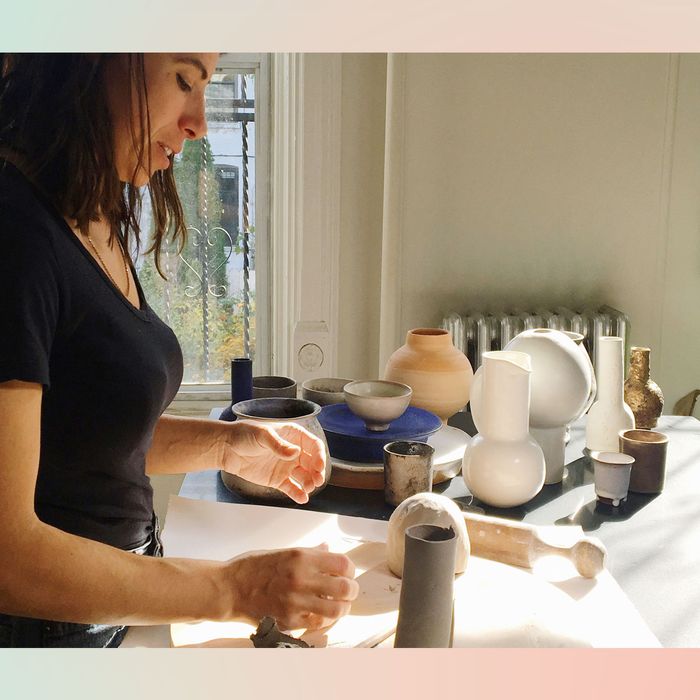 Catillaz in her BedStuy apartment.
Photo: Emily Sundberg
Pretty Things: A weeklong break from reality, dedicated to beautiful objects.
At first, Clair Catillaz's ceramics look like they'd appear under "pretty" in the dictionary, with their cerulean and pink glazes and shiny surfaces. But once you pick up the pieces, turn them over, and run your fingers along the edges, you see smoke stains and bubbles that look like spilled Diet Coke.
"All of these glazes happen from seeing 'what if,'" says Catillaz, the ceramicist behind Brooklyn-based ClamLab Ceramics. For a process that's famously therapeutic, making pots can be surprisingly brutal: "You can't keep everything," she says. "I have to smash a lot of my pieces."
For Catillaz, "pretty" is a word with an edge to it. "It's not quite beautiful, right? It's not quite permanent." Watch her talk about the prettiness of flaws in the video below.