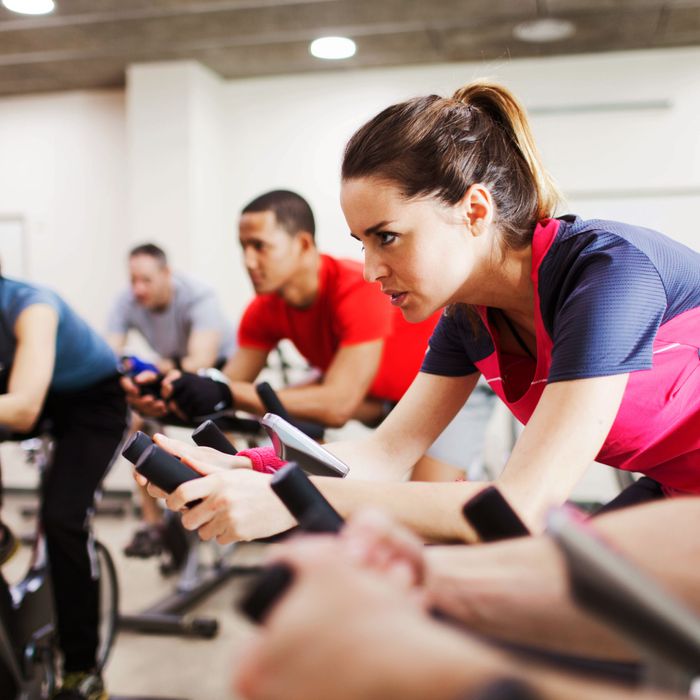 No more unlimited ClassPass.
Photo: Getty Images
ClassPass announced on Wednesday that it was dropping its popular Unlimited plan, much to the dismay of those who use the service to regularly attend boutique fitness classes. Instead, users have the option of purchasing Base, which is a five-class plan that costs $75 in New York, or Core, a ten-class plan that costs $135 in New York.
In an open letter, ClassPass CEO Payal Kadakia explained that the Unlimited plan was introduced as a promotion to get new users to sign up in May 2014, and that it was originally only intended to last for one summer. "I was so taken aback by the promotion's success I focused on nurturing that spark assuming we'd figure out the business model as the company continued to scale," Kadakia wrote.
However, ClassPass pays its studio partners for each class taken, including those on the Unlimited package. To handle the additional costs, ClassPass raised its Unlimited plan prices, as it did in New York in June. In some cities, though, the company had to raise its prices twice in the past year, and ultimately, ClassPass "couldn't make the plan work." Kadakia wrote:
"The truth is there is a fundamental problem with the Unlimited plan. It can't be a long-term membership option because it doesn't align our business with our promise. What kind of business would we be if we wanted our members to work out less to reduce costs? We'd be sabotaging the vision at the very heart of this company."
The new plan options were apparently designed to give ClassPass users a "customizable and flexible" membership "best suited" to their monthly routine. But subscribers are not pleased:
Thankfully, there are a number of ClassPass alternatives readily available for scorned users to try out, while they attempt to adjust to this new reality.