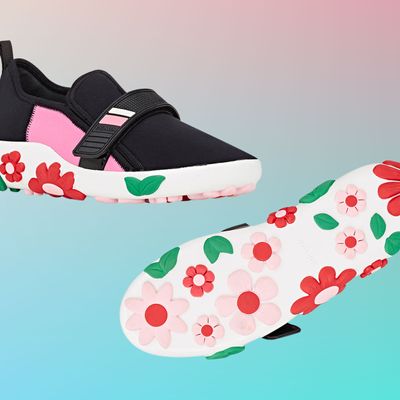 For Pretty Things, New York design editor Wendy Goodman is selecting one visually pleasing object every day.
If your version of hibernation involves wearing black until spring, Prada's statement slip-ons might be a good investment this winter. A neoprene shell means these shoes are super comfortable and weatherproofed, but the leather trim and appliquéd flowers keep them playfully dressy. "These sneakers are not something I would wear, but they are shoes I would admire on someone else who had the spunk to wear them," Wendy says. "Cartoony and stylish, at the same time, and let's face it: They are pretty."
Prada Colorblocked Neoprene Sneakers, $875 at Barneys

If you buy something through our links, New York may earn an affiliate commission.