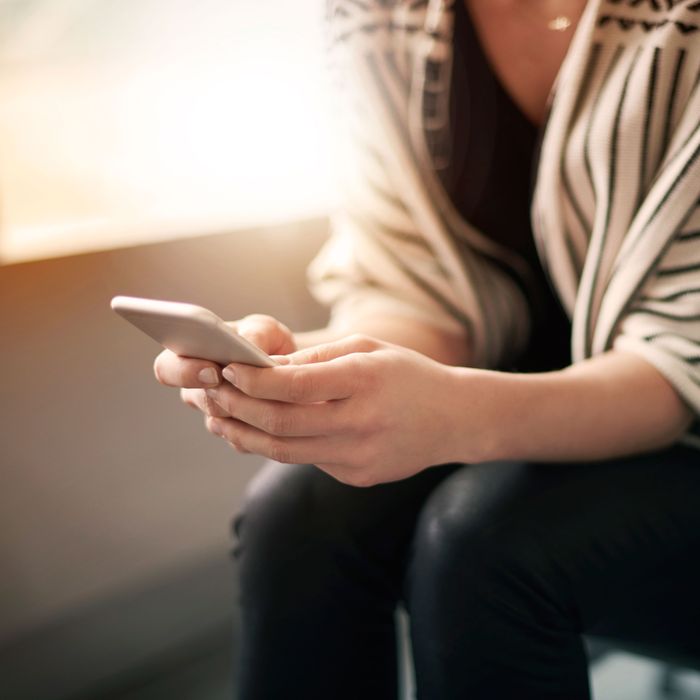 Photo: Anna Bizon/Getty Images/iStockphoto
Starting today, Tinder users in the U.S., U.K., and Canada have more than just two options to identify their gender. Transgender and gender-nonconforming users have said they've been reported and banned in the past for having fake or deceptive profiles.
"We knew we had to make a change," Tinder CEO Sean Rad told Time. "Because we're really committed to making sure Tinder is a place for everyone. We will do everything we can to make sure Tinder is a safe place."

Now, when people go to their profile settings and tap "I am," they can select man, woman, or more. The "more" field is an open one, like Facebook's, but the app has nearly 40 auto-fill suggestions that Tinder worked on with users and consultants including members of GLAAD's Transgender Media Program. All users can choose whether to display their gender on their profile and if they want to appear in search results for women or men.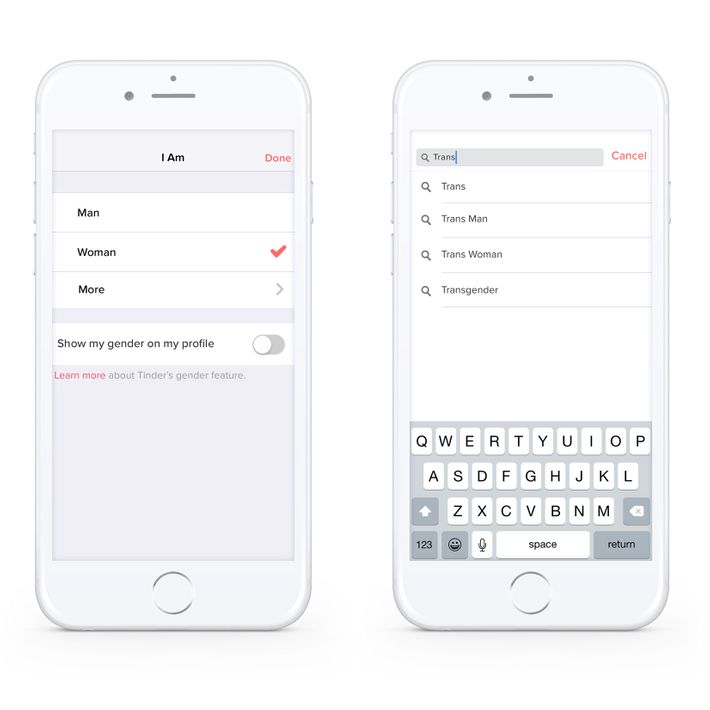 People on the app can choose to see only men, only women, or both — they will not be able to specify if, say, they only want to see cisgender men, trans women, or gender-fluid people. If someone shows up in your "deck" of profiles that you wouldn't date, swipe left. In a blog post, the company said flat out: "No one will ever be banned from Tinder because of their gender." If anyone believes they were wrongfully removed after another person reported their profile based on gender, Tinder will work with you to restore your profile. Customer-service reps have received additional training ahead of the feature's rollout.

Rad admitted to Time that the company might get backlash from users who don't want to see trans people in their deck but that they're looking forward to getting feedback on the new feature.