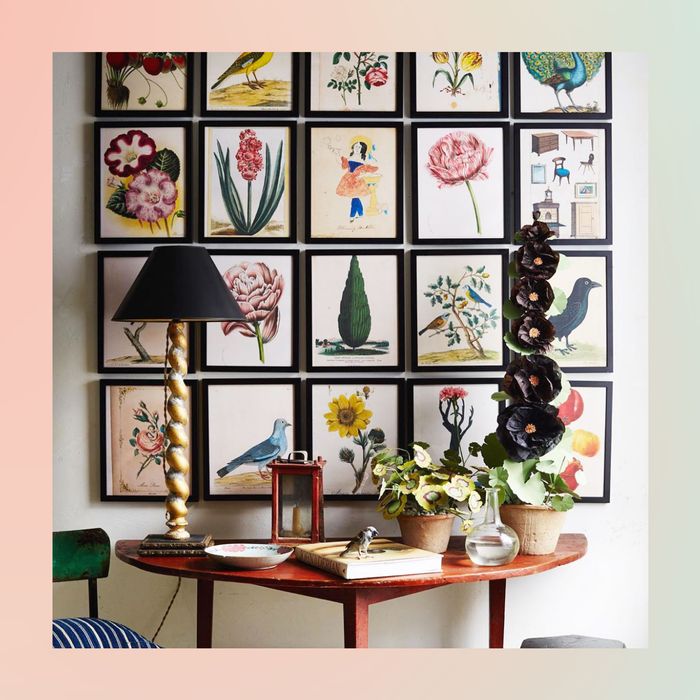 Photo: Courtesy of Instagram/johnderiancompany
Pretty Things: A weeklong break from reality, dedicated to beautiful objects.

When New York design editor Wendy Goodman asked designer John Derian to define the word "pretty," he agreed to try, but only with trepidation. "I choose to accept," he said, "though it seems endlessly daunting." The owner of John Derian Company (his New York design empire, known for decoupage plates and housewares) is the master of creating interiors that feel pretty yet masculine — or at least not overtly feminine. So how does he do it? He ruminated. Then he gave the following stream of consciousness. More inspiration can be found in his first book, John Derian Picture Book, published last month.
I am sitting here questioning pretty, a word I use, and love, and think is important but never had to explain. Pretty is in everything on some level. The word does have a bad rep and is rarely used when describing something great or important, impressive or masculine.
But like in nature, it's there all around us in the big mix of things as something natural to be embraced and loved. Like giant redwoods and at the base a small cluster of flowers — masculine and feminine — though you could say the redwoods are pretty too, so forget that. I am thinking too much! Sometimes I may be even hesitant to use "the word" in certain groups. You could get arrested.
I don't plan to create a pretty room — I create a room naturally, being attracted to the things I love. What qualifies as pretty to me, and I happen to be a man, is that I like there to be a balance. I like masculine and feminine, organic and natural woods and textiles, some kind of patina, possibly something classic. Something abstract, funny. I like the architecture of things and enough color and pattern throughout. I think soothing is a very good choice of words.
Did I answer the question? Is the answer rugs and pillows and throws?