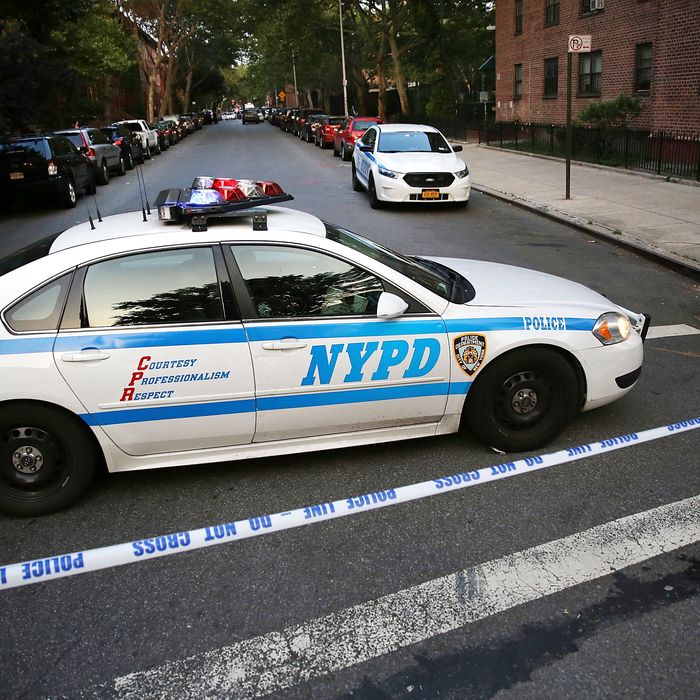 Domestic violence remains a problem in New York.
Photo: Spencer Platt/Getty Images
While overall murder rates in New York City have been on a steady decline over the past 15 years, domestic-violence killings remain disturbingly high, the New York Times reports.
Since 2002, homicides in general have decreased almost 40 percent, according to data from Mayor Bill de Blasio's Office to Combat Domestic Violence. However, over the past 15 years, there has been an average of 68 domestic killings per year — 2011 saw the highest rate of 92 murders, while 2015 had a low of 41 killings. This year alone, domestic-violence murders have once again increased — up to 54 as of November 27.
More than 10,500 serious domestic-violence crimes — largely assaults — have been reported to police so far in 2016, a "slight increase" from last year, according to the Times. Yet, law-enforcement officials believe half of domestic-violence assaults are never reported to the police. And, when the crimes are reported, most of the cases ended up being dismissed because the victims refuse to testify against their assailants.
To deal with the persistence of domestic violence in the city, First Lady Chirlane McCray and New York City police commissioner James P. O'Neill are heading up a task force, the mayor announced in October. They hope to develop a "comprehensive citywide strategy" over the next four months.