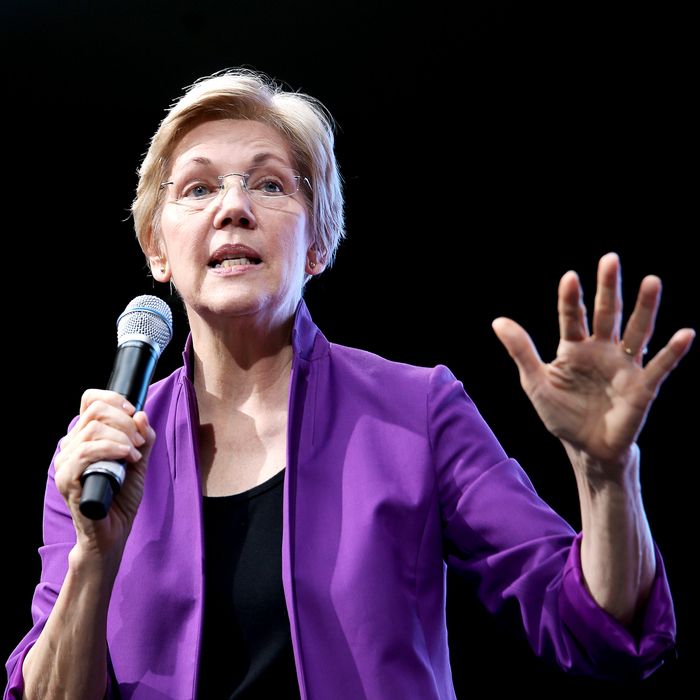 Massachusetts Senator Elizabeth Warren.
Photo: Paul Zimmerman/Getty Images For EMILY's List
On Monday, the Trump campaign announced that its pick for chief strategist was Steve Bannon, the man who ran Breitbart News as it published such headlines as "Does Feminism Make Women Ugly?" and who, according to court documents, has expressed anti-Semitic beliefs.
Bannon's appointment was condemned on both sides of the aisle, and on Tuesday Massachusetts Senator Elizabeth Warren added her voice to the mix, calling Bannon a "bigot" and a "white supremacist."
"This is a man who says, by his very presence, that this is a White House that will embrace bigotry," Warren said at The Wall Street Journal's CEO Council event in Washington, D.C. "People didn't vote for Trump so he could bring a white supremacist into the White House." She went on:
I just want to underline something that every one of you know: Bigotry is bad for business. Bigotry is not what your employees expect. Bigotry is not what your customers expect. And if that's the direction that this administration goes, that creates a real problem for everyone.
Just after Donald Trump was voted president-elect, Warren promised to "stand up and fight back" against any sort of bigotry the Trump administration might seek to introduce into legislation. "On those core issues about treating every single human being in this country with dignity, on that we stand up and we fight back," she said. "We do not back down. We do not compromise, not today, not tomorrow, not ever."