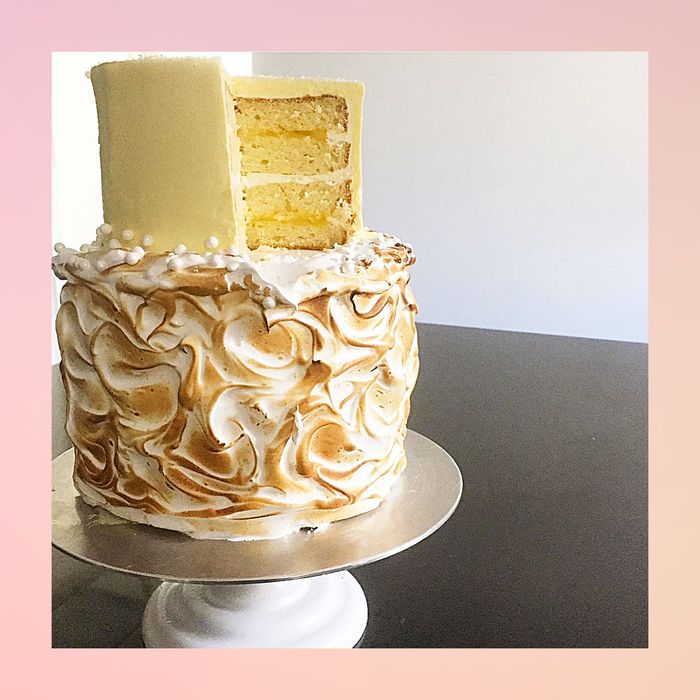 Lemon, meringue, and a blowtorch.
Photo: Courtesy of Instagram/emcdowell
Pretty Things: A weeklong break from reality, dedicated to beautiful objects.
When NYC-based food stylist and editor Erin McDowell said she was going to make a cake that signified pretty, we were expecting something pink and dainty, with delicate swirls of pink buttercream.
And then McDowell took out her blowtorch.
She might love fancy finishes, she explained to us, but it's natural culinary occurrences that she finds the prettiest: "things like melted chocolate falling down, and drizzles of caramel, and toasted meringue."
That's where the blowtorch came in. After constructing layers of dense, moist vanilla cake with tart lemon curd, she used the torch to crisp and burn the edges of the outer coating of meringue, making the entire room smell like toasted marshmallows.
Though the cake was big enough for a medium-sized wedding, it disappeared within minutes in our office, and it really did taste very pretty. Watch the video below to see how it came together.