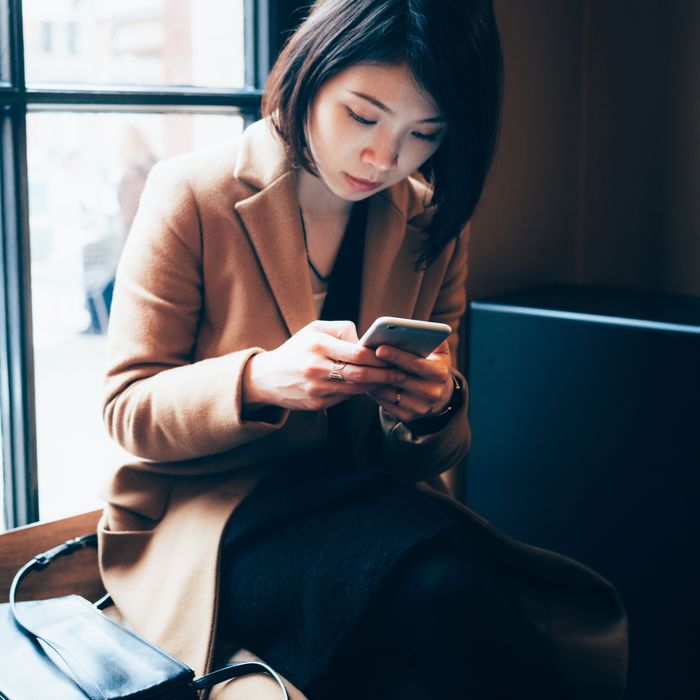 Beware the surge of fake retail apps.
Photo: Oscar Wong/Getty Images
As you gear up for holiday shopping, beware the hundreds of counterfeit retail and product apps that have recently emerged in Apple's App Store.
Fake apps masquerading as luxury retailers Jimmy Choo, Céline, Christian Dior, and Salvatore Ferragamo have been added to the App Store within the past few weeks. Counterfeit apps are also popping up for online stores like Zappos.com and Polyvore, national department stores such as Nordstrom and Dillard's, and many, many more, the New York Times reports.
Chris Mason, CEO of Branding Brand, a company that helps build and maintain apps for retailers, told the Times that he had never seen so many fake iPhone apps pop up in a short amount of time. The counterfeit apps largely came from developers in China, who were able to evade Apple's process of reviewing apps before publishing.
While some of the apps seem to be "relatively harmless" junk apps that have pop-up ads, counterfeit apps can actually pose "serious risks" to users, the Times notes. Such apps can open people up to financial fraud by entering their credit-card information, while other apps may have malware that can steal personal information or lock a user's phone until the person "pays a ransom." Others ask for people's Facebook information.
After an inquiry by the Times, Apple removed hundreds of fake apps on Thursday night. An article last week by the New York Post also prompted the removal of certain apps after it highlighted some of the fakes. Tom Neumayr, a spokesperson for Apple, told the Times:
"We strive to offer customers the best experience possible, and we take their security very seriously. We've set up ways for customers and developers to flag fraudulent or suspicious apps, which we promptly investigate to ensure the App Store is safe and secure. We've removed these offending apps and will continue to be vigilant about looking for apps that might put our users at risk."