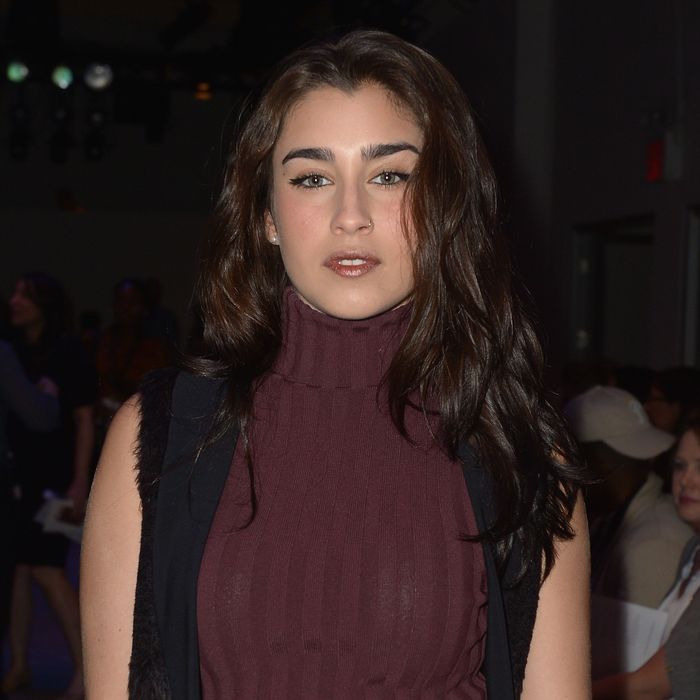 Photo: Gustavo Caballero/Getty Images for New York Fashion Week: The Shows
In the wake of the successful election of Donald Trump as president of the United States, we have all been searching for our own ways to express exactly what we're feeling in this uncertain and scary time. And that's as true for our pop stars as it is for us. Lauren Jauregui of the pop group Fifth Harmony has written an open letter to Donald Trump supporters that was published to Billboard today. Jauregui, who self identifies as a proud "bisexual, Cuban-American woman," expresses her anger and disdain for Trump voters who seek to disentangle themselves from some of his basest elements (you know, racism, sexism, homophobia, the usual). "Your actions have led to the single-handed destruction of all the progress we've made socially as a nation," Jauregui writes.
She goes on to acknowledge her own privilege — as someone who "passes" for white — and to express her concern for her fellow women, who she feels "have no idea what their potential is. This election made it blatantly obvious just how many women can't see it." She implores Trump supporters to read a history book and to travel in order to better see the world on a grander scale; finally, she reminds those who seek to keep her and countless others down that "we EXIST." Indeed. Let's all write open letters to Trump supporters, shall we? Let the healing begin.