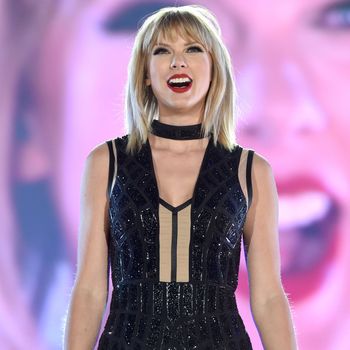 Photo: John Shearer/LP5/Getty Images for TAS
Taylor Swift, generally known for her recession-proof, Gatsby-esque extravaganzas, threw an uncharacteristically low-key Halloween bash this year, according to honored guest Gigi Hadid. No Tayloween-branded inflatables, no matching onesies, no team pumpkin-carving contests, and nary a paparazzo in sight. In fact, Taylor's Halloween shindig was just a handful of meager squad Instagrams away from not existing at all.
"Halloween was really cool," describes Gigi on the Today show. "We were all working, so my friend had just a little girl's night at her house."
The "friend" didn't even bother to splurge on seasonally appropriate snacks, possibly because her mind was elsewhere (England, perhaps?).
"We had, like, chips and guacamole and pizza," Gigi continued.
Taylor, is everything okay?