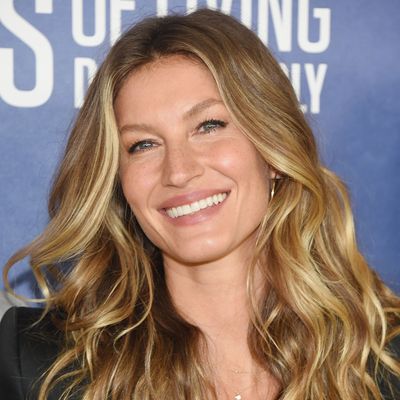 Photo: Michael Loccisano/Getty Images
Model Gisele Bündchen and her husband, the football man Tom Brady, follow an infamously strict diet that's free from white flour, caffeine, olive oil, iodized salt, dairy, nightshade vegetables, and the standard, white sugar. The latter can be especially difficult to avoid during Halloween, but not even Bündchen and Brady's children — Benjamin, 6, and Vivian, 3 — seemed to want to indulge.

"We don't really have that kind of sugar in our house," Bündchen admitted to People. "I let them try one [piece], but they really only had one bite and then they didn't want it anymore." (Wow, brag.) "So I told them if they didn't like it I was going to give it away to other kids and they actually let me give their candy away."

And that's how I ended up with this giant bag of candy.