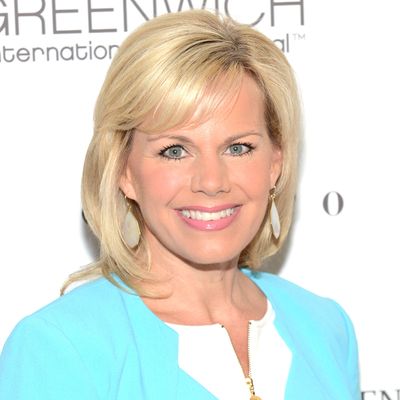 Photo: Noam Galai/Getty Images for GIFF
Gretchen Carlson has firsthand experience with systematic sexual harassment in the workplace. The anchor filed a lawsuit in July against former Fox CEO Roger Ailes alleging that she was fired for not acquiescing to his sexual advances; Fox settled with her for a reported $20 million. As she writes in the New York Times, she's become an unwitting confidante for women who have also experienced sexual harassment, a role she never expected to find herself in.
Carlson writes:
According to the National Women's Law Center, almost half of all women have been sexually harassed at work. And those are the ones who have been brave enough to reveal it. Why don't women tell?
That is the question we hear all the time. If it was so bad, why didn't they just find another job? That's what President-elect Donald J. Trump suggested when asked what his daughter should do if she encountered sexual harassment.
Here's why women don't come forward. We don't want to be labeled troublemakers. We don't want to put our careers at risk. And in the end, one of our greatest fears is that we won't be believed. "He said, she said" is still a convenient phrase that equates victims with harassers. It trivializes workplace harassment and has become synonymous with "Don't take that risk; they won't believe you anyway.
More than that, her powerful op-ed examines what steps employees and workplaces can take to fight sexual harassment. "First, companies should not be allowed to force employees to sign contracts that include arbitration clauses under which all discrimination disputes, including sexual harassment claims, can be resolved only in a secret proceeding," she writes, later adding, "I plan to testify before Congress to help fight forced arbitration." (Carlson's contract had a forced arbitration clause.)
Carlson also offers suggestions about changing how sexual-harassment claims can be brought into the workplace, such as reassessing sexual-harassment training and whether or not human resources is the safest way to file a complaint against a boss.
It's imperative to change the sexist culture we live and work in, an issue that's more relevant than ever given the election of Donald Trump. "Despite his earlier comments, Mr. Trump has said that he, more than anyone, respects women. It's my hope that he will now place well-qualified women in positions of real authority in his new administration," she suggests.
Ending sexual harassment isn't just our job, either. "We need men to be onboard, too."