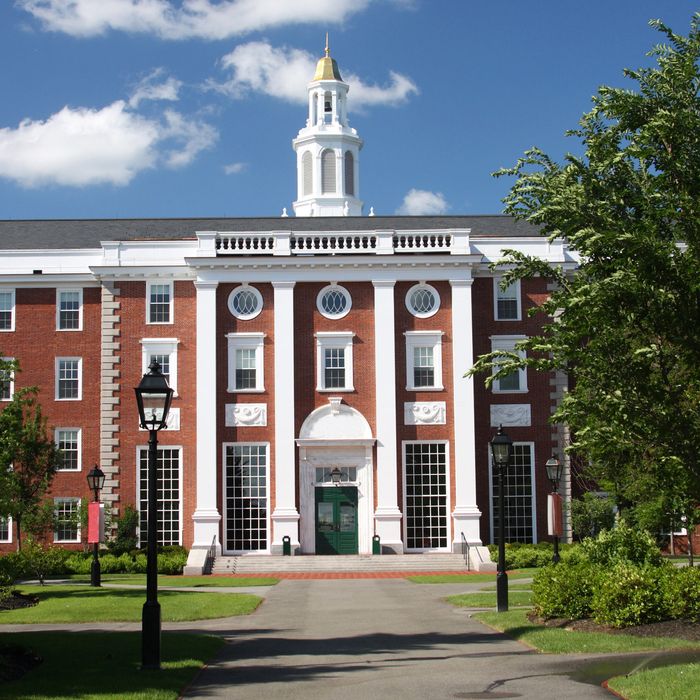 Photo: DenisTangneyJr/Getty Images
Harvard cancelled the remainder of the season for men's soccer, forfeiting the opportunity to win an Ivy League championship. The decision comes after the Harvard Crimson reported in October that the men's soccer team had a practice dating back to at least 2012 of extensively rating the appearance of the players on the women's soccer team.

The student athletes found out the season was cancelled on Thursday evening via email, according to the New York Times. "We strongly believe that this immediate and significant action is absolutely necessary if we are to create an environment of mutual support, respect and trust among our students and our teams," Robert L. Scalise, Harvard's athletic director, wrote in the email. Harvard's president, Drew Faust, also suggested to the Times that the so-called "scouting report" compiled by the students continued well into this year. "The decision to cancel a season is serious and consequential, and reflects Harvard's view that both the team's behavior and the failure to be forthcoming when initially questioned are completely unacceptable," she said.
The male students reportedly kept detailed notes on the incoming players for the women's team, going so far as to include paragraphs about their appearances, numerical rating scores, photos, and hypothetical sexual "positions" for each. The women cited in the 2012 report later penned an essay for the Crimson in which they addressed the incident head-on. "In all, we do not pity ourselves, nor do we ache most because of the personal nature of this attack," the essay reads. "More than anything, we are frustrated that this is a reality that all women have faced in the past and will continue to face throughout their lives."
The lost opportunity to play in the season's final two games will surely sting for the players. The team was No. 1 in the Ivy League standings.