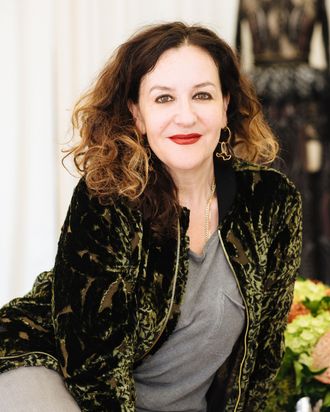 Photo: Kate Warren/The Washington Post/Getty Images
In the first few weeks with Melania Trump as First Lady–Elect, the fashion industry has remained fairly mum. But designer Sophie Theallet, who has dressed current First Lady Michelle Obama, went so far as to issue an official statement saying she will not be dressing Mrs. Trump.
In her emailed statement, she said, in part: "I am well aware it is not wise to get involved in politics. That said, as a family owned company, our bottom line is not just about money. We value our artistic freedom and always humbly seek to contribute to a more humane, conscious and ethical way to create in this world.
"As an immigrant myself in this country, I have been blessed with the opportunity to pursue my dreams in the USA. Dressing the First Lady Michelle Obama for the past 8 years has been a highlight and an honor. She has contributed to having our name recognized and respected worldwide.
"Her values, actions, and grace have always resonated deeply within me.
"As one who celebrates and strives for diversity, individual freedom, and respect for all lifestyles, I will not participate in dressing or associating in any way with the next First Lady. The rhetoric of racism, sexism, and xenophobia unleashed by her husband's presidential campaign are incompatible with the shared values we live by."
To be fair, Theallet doesn't have much to lose — she has never worked with Trump, and her style is not a match with hers, but we appreciate the sentiment anyway. Still, it will be interesting to see if any of her fellow designers come forward with similar declarations as we move closer to the inauguration.