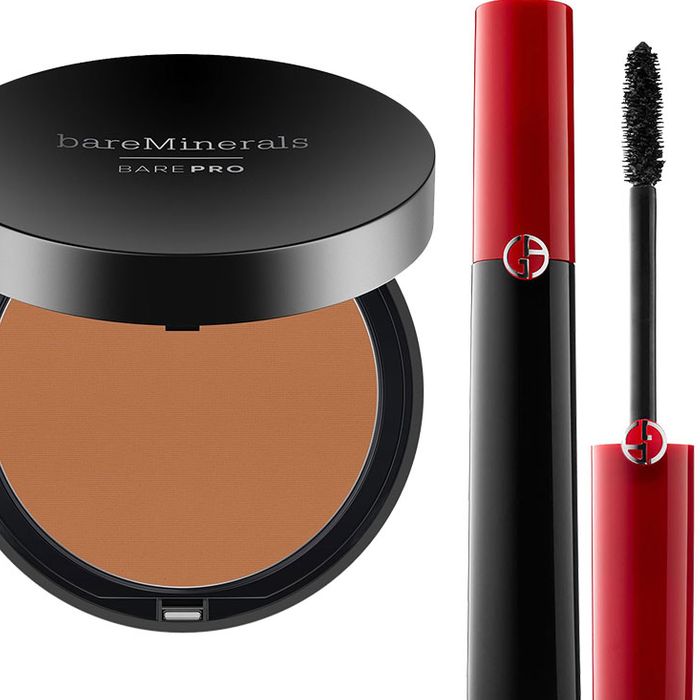 Quick! Before the obligations of the holidays set in, give yourself the gift of self-indulgence. Sephora is rife with options this month. There's the eye cream that'll make your lines less crêpey, the French hairbrush engineered to deliver a superior blowout, and the professional foundation that an Instagram makeup great swears by. Scroll down for five of the best new buys at the makeup megachain.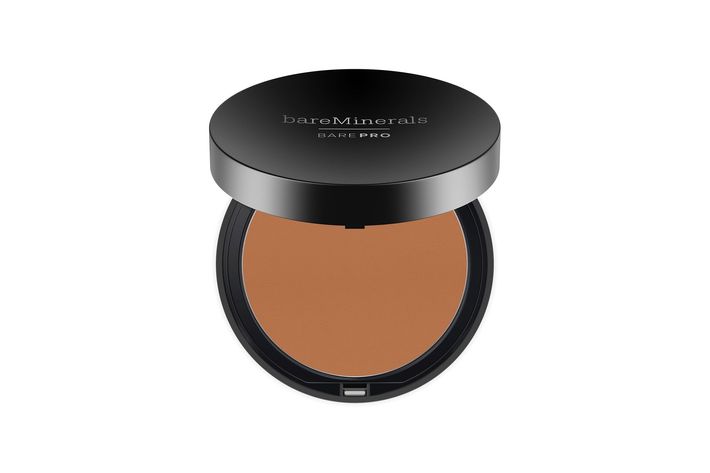 BareMinerals BarePro Performance Wear Powder Foundation, $30
BareMinerals' Original Loose Powder foundation was the first foundation I ever loved (I bought it from their infomercial, that's how long I've been a fan), but it wasn't exactly heralded for its longevity and durability. That's where BarePro picks up the slack. Endorsed by social-media makeup savant Desi Perkins (who wouldn't stand within ten feet of a wimpy foundation), the compact powder formula covers blemishes, uneven skin, and builds from medium to full coverage. BareMinerals had to sacrifice its standard SPF inclusion to craft the professional formula, but there's no shortage of sunscreens to choose from to supplement the loss.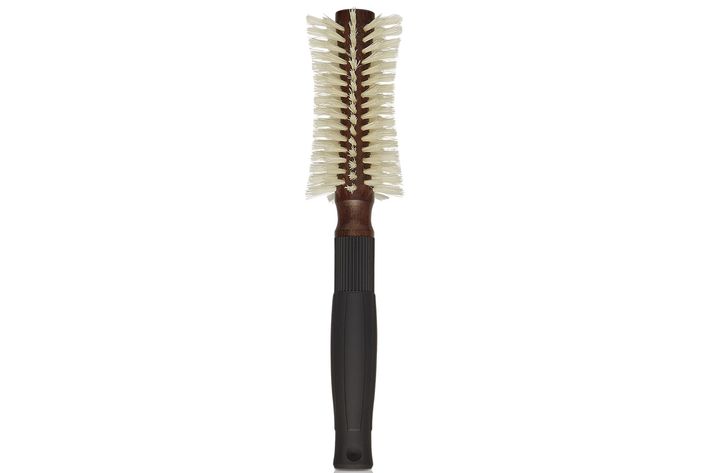 Christophe Robin Pre-curved Blow-dry Hairbrush, $90 - $94
Christophe Robin, Catherine Deneuve's colorist and puppet master behind the oddly brilliant "scalp scrub," just launched a tool collection and, wow, is it expensive. The two round hair brushes, however, are worth the price of admission. Engineered with natural bristles that firmly grip hair without snagging, the brushes guide even the most derelict home-hairstylist to smooth, shiny hair. That's because there are a few important factors in play. For one, the staggered-bristle design, which Robin calls the "traditional French method," anchors each strand of hair to the brush, resulting in a faster, sleeker finish. The boar bristles are firm, too, which means that even after an avalanche of uses, each blow-out is as easy as the very first. Is it the only brush I'll ever use again? I hope so.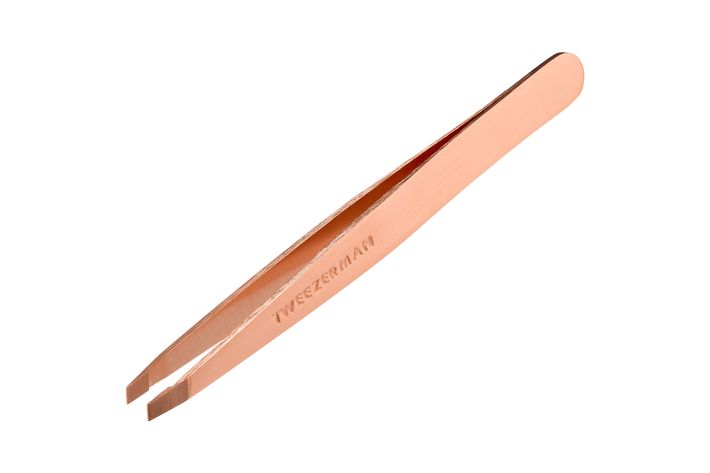 Tweezerman Rose Gold Slant Tweezer, $23
Tweezerman struck the perfect balance between a sharp, precise tip, and springiness many years ago, but these limited-edition rose-gold tweezers are a special treat. Equipped with the same slant and sturdiness that surged Tweezerman to the head of tweezer dominion, the rose-gold version is an aesthetically pleasing update. Grasping errant hairs is as painless as ever, and the price? Well that's relatively painless, too.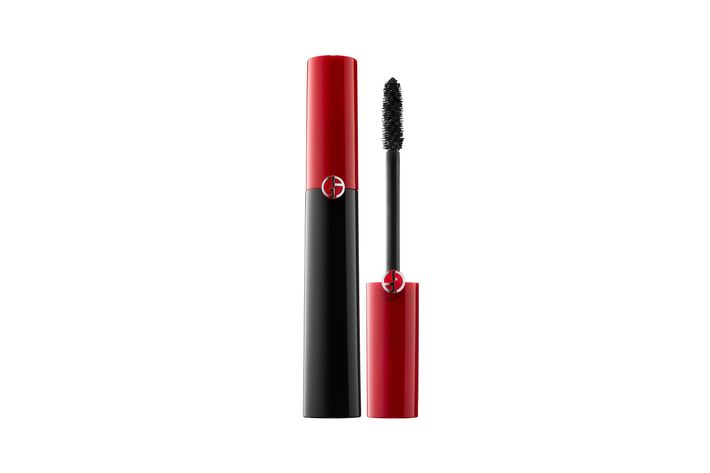 Giorgio Armani Beauty Eccentrico Mascara, $32
Each tube of Armani's new high-impact mascara carries a triple threat: volume, length, and a dense, inky black. A few swipes double the length and density of my lashes, mirroring a "fake lash" effect. (You'll likely be asked if you're wearing eyelash extensions, but does a better compliment exist?) As with most volumizing formulas, this one has a propensity to clump — so keep the mascara layering to a minimum.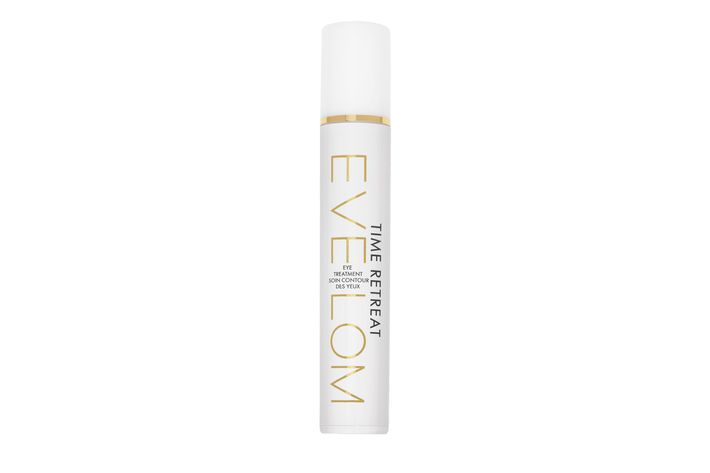 Eve Lom Time Retreat Eye Treatment, $75
Eye creams come and go, but the truly memorable ones always incorporate retinol. As a reminder, retinol is the over-the-counter derivative of vitamin A that has been proven to hamper the appearance of fine lines. In addition to retinol, Eve Lom's air-safe eye cream (meaning it's equipped with a pump that prevents air that would otherwise degrade the formula from entering the tube) has vitamin C to help brighten the eye area, and moisturizing fatty acids so the thin tissue around the eyes appears healthy and hydrated. The Eve Lom line is notorious for its pricey goods (it carries an $80 cleanser, after all) but this long-lasting, silky cream is a surprisingly easy pill to swallow.