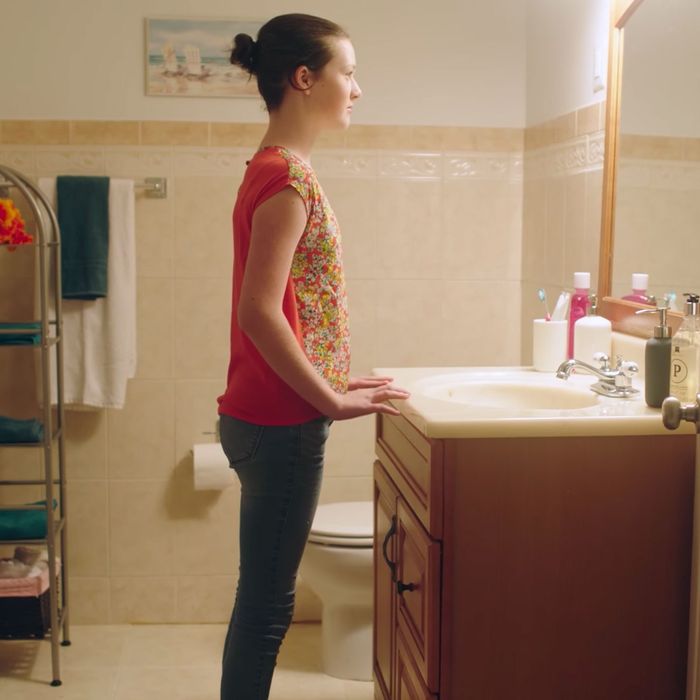 Photo: Courtesy of YouTube/Hillary Clinton
During Hillary Clinton's concession speech on Wednesday morning, she took some time to address women and girls directly, saying:

To all the women and especially the young women who put their faith in this campaign and in me, I want you to know that nothing has made me prouder than to be your champion. I know we have still not shattered that highest and hardest glass ceiling, but someday someone will, and hopefully sooner than we might think right now.

And to all the little girls who are watching this, never doubt that you are valuable and powerful and deserving of every chance and opportunity in the world to pursue and achieve your own dreams.
It was rhetoric that was reminiscent of her previous campaign ads, ones that targeted women and girls and served as a stark contrast to opponent Donald Trump's words and behavior toward them. If you're a masochist who loves to feel worse, here are some of her pro-women ads for you to watch and cry over:

"Happy Mother's Day" — May 2015

"Dorothy" — August 2015
"Join Women for Hillary" — September 2015
"Olivia" — January 2016

"Ruline" — August 2016
"Mirrors" — September 2016

"Women Will Be the Reason" — October 2016
And one for everyone:

"Love and Kindness" — November 2016