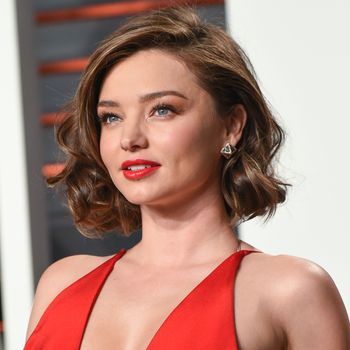 Miranda Kerr.
Photo: Billy Farrell/BFA.com
Miranda Kerr is happily engaged to Snapchat founder Evan Spiegel, but just three years ago, the supermodel fell into a deep depression after splitting from her ex-husband Orlando Bloom.
In an interview with Elle Canada, Kerr opened up about her breakup with Bloom, the father of her now-5-year-old son, Flynn. "When Orlando and I separated [in 2013], I actually fell into a bad depression. I never understood the depth of that feeling or the reality of that because I was naturally a very happy person," she said. Once she recognized what she was going through, however, Kerr took steps to try to pull herself out of the depression.
Kerr started meditating twice a day and using aromatherapy oil, in addition to doing yoga and eating well. "And also, when I wake up and when I go to bed, I have that attitude of gratitude and I say, 'Thank you for this beautiful day, for this roof over my head, for the fact that I have my health and my son has his health, and thank you for our family,'" she said.
We're sure Kerr also gets peace of mind in knowing she doesn't have to worry about her new fiancé Spiegel naked paddleboarding.