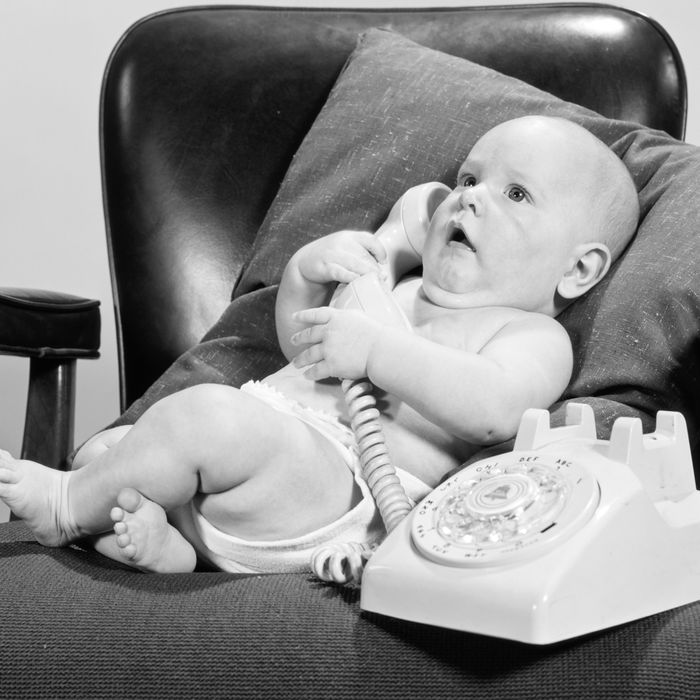 Photo: H. Armstrong Roberts/ClassicStoc/Getty Images
There are many different ways to be a working mom. In Having It All, women with kids and careers tell us how they organize their lives.
For the last seven years, I worked from home. I started off writing one blog post a day for a women's site, and I would spend four to five hours on it, then spend a few more hours on random freelance projects. Seven years (and two kids) later, I could write eight posts in four hours. You become so much more efficient once you have kids.
A few months ago, my employer launched a content studio. I'd been with the brand for what felt like 500 years and was vocal about needing a change, so they asked me to lead the charge. There are a lot of meetings, which I'm not used to. That's the hardest part of my day. When I was freelance, it was just me and my dogs; everyone else was at arm's length.
It's a full-time, salaried, staff job. Showering, putting on makeup and picking out an outfit, and taking the train into Manhattan from New Jersey takes so much time, and wasting time is my least-favorite thing in the world. I could work on the train, but I'm not going to be the jackass busting out my laptop and trying to balance it on my knees. I told my boss, I don't want to be in the office just to be a warm body at my desk. But if there are meetings, of course I want to be there.
I go in three days a week, and my hours are from 10 to 4:30. I'm so, so lucky that they agreed to that schedule. I'm here when the kids leave and I pick them up every day, so it doesn't feel shitty. I made the case for a flexible schedule because I had already proven myself as a freelancer. Seven years in, I was running two verticals while working from home 99 percent of the time; I'd proven that I'm capable of getting things done. I didn't have to argue.
It's ridiculously hard to find a part-time babysitter who's available early, but I was able to find someone who could come at 8:15, so I based my schedule around that. She takes my 6-year-old son, Emmett, to the bus stop and my 3-year-old daughter, Clara, to preschool. Emmett's in first grade until 3, and Clara's in preschool all day. The babysitter meets the bus at 3:45 and takes Emmett to aftercare in the same building as Clara.
On office days, I pick out the kids' clothes and my own the night before. I used to shower at night, but my hair looked bad in the morning. Emmett has his own alarm that goes off while I'm in bed. My husband, Rory, gets up and makes coffee while I shower. Then I make the kids breakfast and help Emmett get dressed while Rory makes their lunches and then gets Clara dressed and walks the dogs. On my work-from-home days, I go to the gym around 4:30 and then pick the kids up about five minutes before 6. Then we go home and make dinner.
I'm often stressed, but I'm also really happy, and I like being busy. Do I feel like I've achieved balance? No. I never feel like I'm giving 100 percent to anything. I never feel like anyone is getting my full, undivided attention. I'm always wondering whether I filled out the Cub Scouts form or remembered to give someone money for the bake sale or sent an email.
I make dinner three or four nights a week, and Rory, who's a creative director at a food magazine, makes dinner the other nights. My mom used to make us real meals — meat, a starch, a vegetable, the works, every night. She prepared it in advance and thought about it. I'm like, here's some crap on a bento plate. Most nights it's three carrots, half an apple, and random leftovers. Or I'll try to hack Blue Apron so the kids like it, but either they don't like it, or pulling out ingredients for them throws off the whole recipe. Emmett reads to me (his school calls it "joywork") while I make dinner, and Clara watches TV. Rory gets home around 7:15 or 7:30, and then he takes over from there. He does bedtime and bath time and washes all the dishes, which is nice.
I always do more work at night. I'm only in the office for five hours, so I still have a lot to make up. I try to stop working at 10, but it doesn't always happen. On Sundays I often play catch-up before Monday, but no one's emailing me. I'm always available on Slack, so I'm not hard to get in touch with. I work really hard, and my team knows that. If I wasn't getting my work done, they wouldn't be afraid to say that.
I was supposed to get together with a friend this summer, and she couldn't make it because it was the first day of camp, and she wanted to be there to put her kids to bed. And I was like, oh, that's a thing? I try not to compare myself to my friends. I don't want to work less; I would still work if we won the lottery. But I have used the words "better" and "mom," and Rory got really upset with me. It felt really weird that it hadn't occurred to me that you'd want to be home the day your kids came home from camp for the first time.
Among our Jersey friends, I can think of only one other family where both parents work in the city like my husband and I do. A lot of the people I work with are young, and most of them don't have kids. Or if they do, they live in Brooklyn. We lived in Brooklyn when Emmett was born. We were renting a small two-bedroom, and we knew we couldn't really afford to buy there. Plus, I hated that I had to go to the grocery store with a stupid stroller that didn't fit in the aisles. And Emmett's day care was nearly a mile from our house, so I would walk there and back, work for four hours, and walk there and back again.
I wouldn't say Clara's day care now is perfect, but she's happy, learning, and safe. If Rory could also have a flexible schedule, that would be really helpful. I guess if money were no object and my dogs weren't assholes, we could have a more regular cleaning person. Our house is a total mess.
I feel like I'm complaining, but I also feel very, very lucky. My work is hard but interesting, and I'm being challenged again. I work for a pretty big company, and I don't think I could say, "I'm coming in three days a week for five hours" to most big companies. I love the brand I work for, and I've gotten very lucky with child care. It all works out, but if the tiniest thing goes wrong, well … it's a precarious balance.