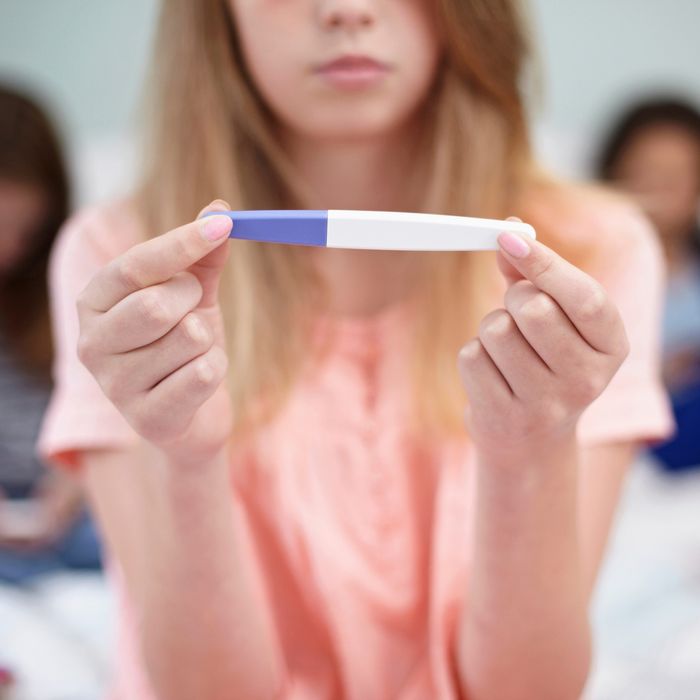 Photo: Image Source/Getty Images/Image Source
While the teen birthrate is largely on the decline across the U.S., teens in rural America are still giving birth at a rate nearly two-thirds higher than those in big cities, according to a new report from the Centers for Disease Control and Prevention.
Large, urban counties in the U.S. saw teen birthrates decline by 50 percent between 2007 and 2015 to 18.9 births per 1,000 females aged 15 to 19 (which is down from the previous rate of 35.8 births). In fact, teen birthrates in all urban counties across the country were found to have decreased during that time frame. In contrast, teen birthrates in rural counties only decreased by 37 percent, down to 30.9 births per 1,000 teenage, from 49.1 in 2007, the report revealed.
The report's authors didn't explain why the teen birthrates were lower in urban areas, the Los Angeles Times noted. They also didn't examine abortion rates during the same time frame, nor did they look into the sex-education programs offered at schools in the different counties.