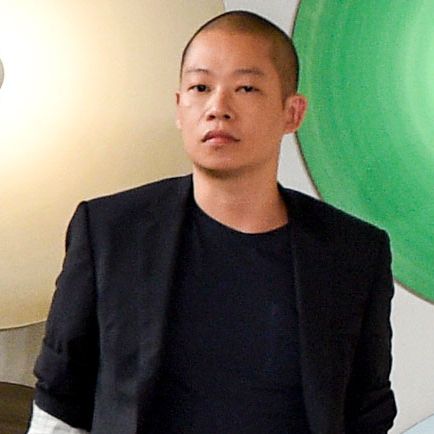 Jason Wu at Hugo Boss's most recent show.
Photo: Peter White/Getty Images
Jason Wu was appointed to design Hugo Boss's women's line Boss in 2013, to much fanfare. And the brand has been showing at New York Fashion Week — usually with a passel of celebrities in the front row — ever since then. But Boss won't be on the calendar come this February. British Vogue reports that the brand will be skipping next season's festivities and instead taking "strategic steps to orient its creation, marketing and communication activities more pointedly towards menswear." The changes include dropping the lines Boss Orange and Boss Green, and raising prices in European countries.

However, despite some reports that Boss might part ways with Wu, Boss denied that any rupture is happening. "Our womenswear is, and will remain, a key component of our medium-term growth strategy, and the creative input offered by Jason Wu remains extremely important to us," said Ingo Wilts, chief brand officer for Hugo Boss. "We value his work very highly. However, it is essential that we achieve a better balance between our menswear, which has traditionally been so pivotal for us, and our womenswear."