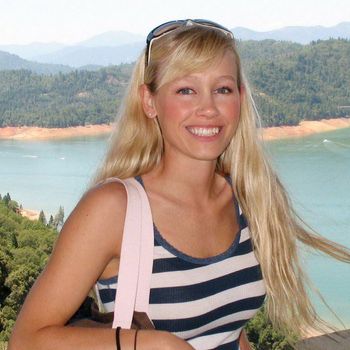 Sherri Papini.
Photo: Courtesy of Facebook/Help Find Sherri Papini
On Thanksgiving morning, 22 days after she disappeared while out for an afternoon jog, Sherri Papini was found bruised and bound on the side of a California interstate highway. New details released today in her husband's statement to Good Morning America reveal exactly how the 34-year-old mother of two saved herself.
After her abductors threw her from their SUV and left, Papini freed one of her wrists from a chain around her waist, according to her husband. She lifted a bag her kidnappers had placed over her head and flagged down a driver, who helped police and her family find her nearly 150 miles from where she vanished in broad daylight.
Papini went missing during an afternoon run in Redding, California, on November 2, hours after she texted her husband to ask if he was coming home for lunch. When Keith Papini returned later that day he found their house oddly empty, realizing she hadn't picked up their two kids, ages 2 and 4, from day care. "She could drop her phone, but she would never in a million years not pick up our children on a time that she normally would have," he later said. Using the Find My Phone app, he found her phone and earbuds down the street and reported her missing.
Multiple police agencies, dogs, helicopters, and hundreds of volunteers searched for Papini for the next 22 days. Family members offered a $50,000 reward for her return. After she was found, investigators reportedly began searching for two armed Hispanic women in a dark-colored SUV. It's still unclear where Papini was taken, why, and whether or not she knew her abductors. On Monday, police said investigators had their first "lengthy" interview with Papini but refused to release more details, citing a "critical and active investigation."
In his statement, Keith Papini thanked the family's many supporters while acknowledging others who have questioned his wife's story. "I understand people want the story, pictures, proof that this was not some sort of hoax, plan to gain money, or some fabricated race war," he wrote. "Instead, may I give you a glimpse of the mixture of horror and elation that was my experience of reuniting with the love of my life and mother of our children. I do not see a purpose in addressing each preposterous lie."
He describes a horrific scene of seeing her in a hospital bed for the first time — bruised with a broken nose, her weight down to 87 pounds. "This will be a long road of healing for everyone," he said. "Ultimately, it was Sherri's will to survive that brought her home."