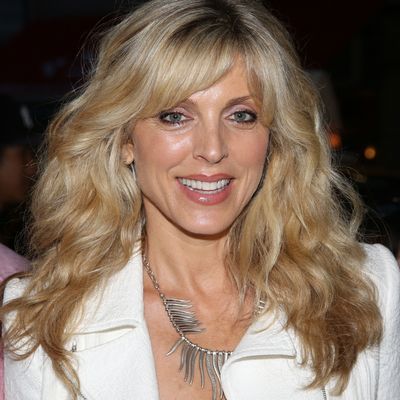 Photo: Walter McBride/WireImage
Years before she launched her new lifestyle site — and way before it was cool — Marla Maples wholly embraced wellness and New Age spirituality. It's a wonder that she was ever married to Republican candidate Donald Trump. The divide between their interests looks even more striking in an interview she gave to the now-defunct George magazine back in August 1997.
It was a few months after Maples and Trump separated, and nearly 20 years before he ran for president, when the magazine asked her to imagine what it would be like if she were in the White House. Maples generously says that she would draft Trump as Secretary of the Treasury, but the similarities between her imagined presidency and his current platform end there.

Maples says that the greatest problem facing the nation is "the gap between the haves and the have-nots" and that her first act in office would be "making hate illegal." In an obvious dig at Trump, she says she'd fight hardest to change prenuptial agreements.

The healthy-living enthusiast also said she'd keep a juicer in her office and that she would create a "Department of Peace Promotion" that would offer "federally subsidized massages and yoga for everyone." (The latter two seem especially useful right about now.)

And finally, George wrapped up by asking her how politics is like a beauty pageant and how acting is like politics — two frighteningly prescient questions for this election cycle.