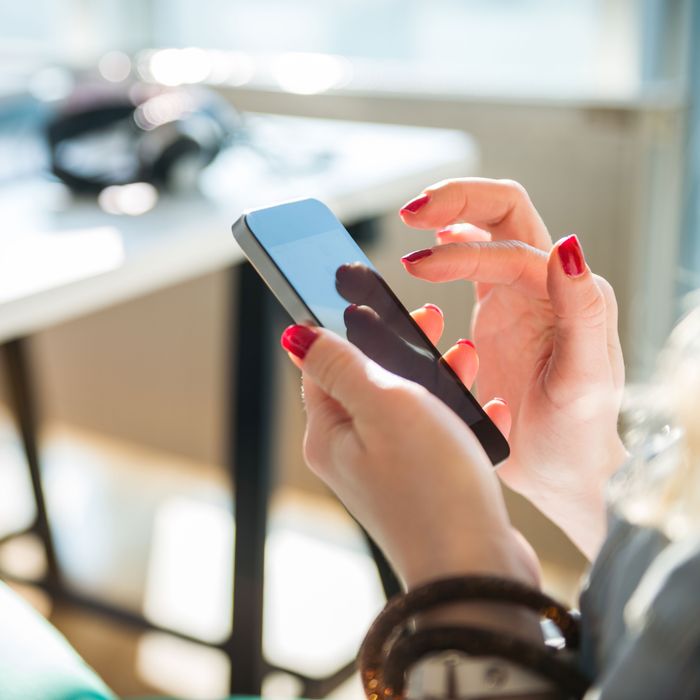 Photo: Georgijevic/Getty Images/iStockphoto
Pinterest is shoppable, and Instagram will soon be, too: The company has announced on its blog that starting next week, special tags will appear on posts from 20 select brands, including Abercrombie & Fitch, Coach, Tory Burch, Kate Spade, and Warby Parker. Not to be confused with "buy" buttons, the tags will take users to a product detail shot, from which they can then open up a "Shop Now" link.
Brands have been hungry to capitalize on Instagram's hold on our collective attention span, but it has been a clunkier experience to get people to actually shop their feeds — they've been reduced to linking in bios or captions, for example. "Instagram and Warby Parker share a similar appreciation for beautiful design and seamless experiences," Dave Gilboa, co-founder and co-CEO of Warby Parker, told the blog. "But right now, there isn't a simple, clean way for us to share details about the products featured within our posts. Customers often have to ask us, which creates a bulky experience on both sides. We love how seamlessly integrated and consumer-centric this new experience is." Actually, for those of us who love to dream-shop our feeds, it might just be a little too seamless.