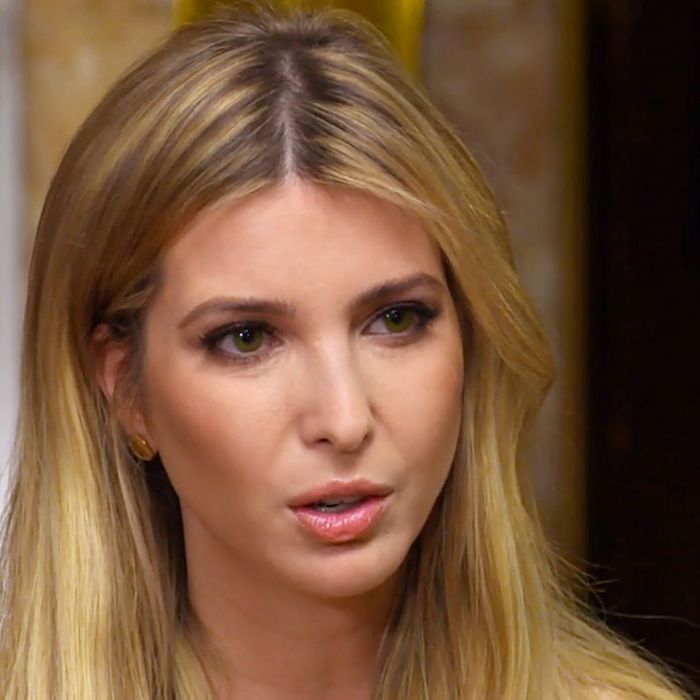 Ivanka Trump on Sunday's episode of 60 Minutes.
Photo: Courtesy of CBS
It was just one week ago that Donald Trump unexpectedly won the election, and his daughter Ivanka is already using the publicity from his impending presidency to hawk accessories from her jewelry line.
After the family appeared in an interview with 60 Minutes on Sunday, an employee of Ivanka Trump Fine Jewelry sent out an email to journalists with details about what the president-elect's favorite daughter wore on the program. The email, which made the rounds on Twitter, included a style alert about the $10,800 bracelet — Ivanka's "favorite bangle" from her Metropolis Collection — and encouraged them to "share" the information.