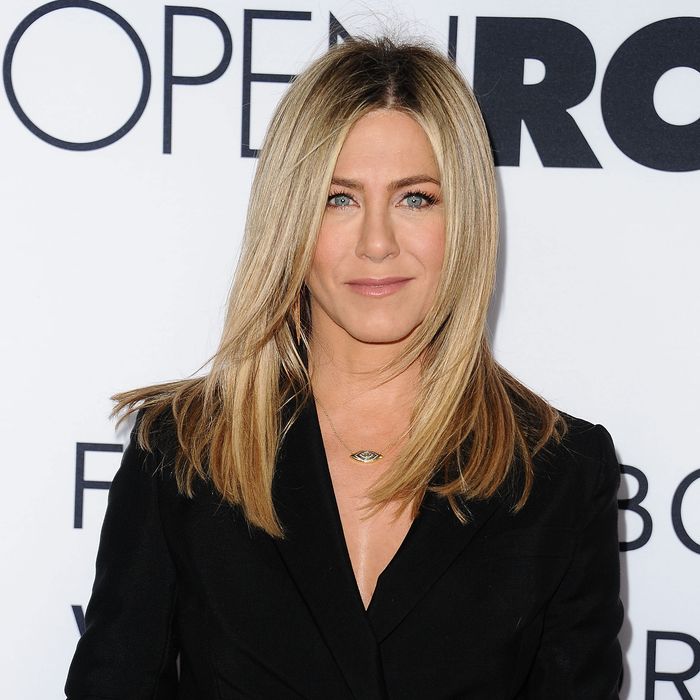 Jennifer Aniston.
Photo: Jason LaVeris/FilmMagic/Getty
Now that Jennifer Aniston is better than fine, there's something she'd like to clear up: She's not a "sad, childless human," thanks for asking.
The former Rachel-hairstyle-wearer wrote an op-ed in the Huffington Post in July to speak out about being "fed up" with the tabloid industry's "business of lies." In a new interview with Marie Claire, Aniston explained that she wrote the essay because she was sick of the constant scrutiny over her life decisions:
"My marital status has been shamed; my divorce status was shamed; my lack of a mate had been shamed; my nipples have been shamed. It's like, 'Why are we only looking at women through this particular lens of picking us apart? Why are we listening to it?'"
Aniston added that she refuses to be "whittled down to a sad, childless human," and that she's actually happier than ever. Oh Jen, we know.