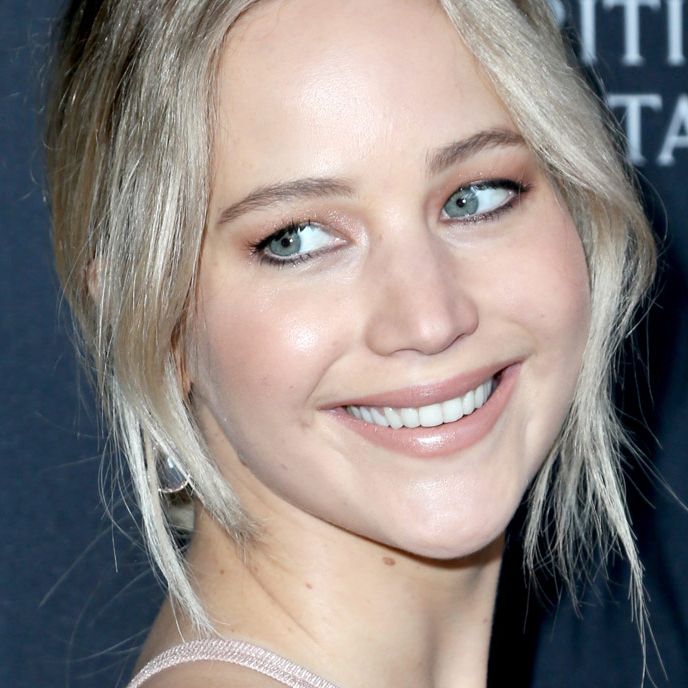 Jennifer Lawrence and Darren Aronofsky.
Photo: Getty Images
Jennifer Lawrence, 26, and the director Darren Aronofsky, 47, have been rumored to be dating for a few weeks now. Today, they went public, with a full series of makeout photos in the Daily Mail. The two were oh-so-casually spotted kissing in front of a bodega flower display in New York last night. J-Law was wearing a beautiful poncho, and Aronofsky was wearing a beautiful newsboy cap (as in the photo above).
Earlier this week, the new couple warmed up the paparazzi by sharing a lollipop (!) during a daytime walk in the city. In those photos, which you can see here, Lawrence is wearing a newsboy cap herself. Borrowed, I assume.
J-Law and Aronofsky reportedly met on the set of Aronofsky's new film Mother. We don't know much about the production yet, but we do know that Aronofsky cast Javier Bardem, also 47, as Lawrence's love interest.