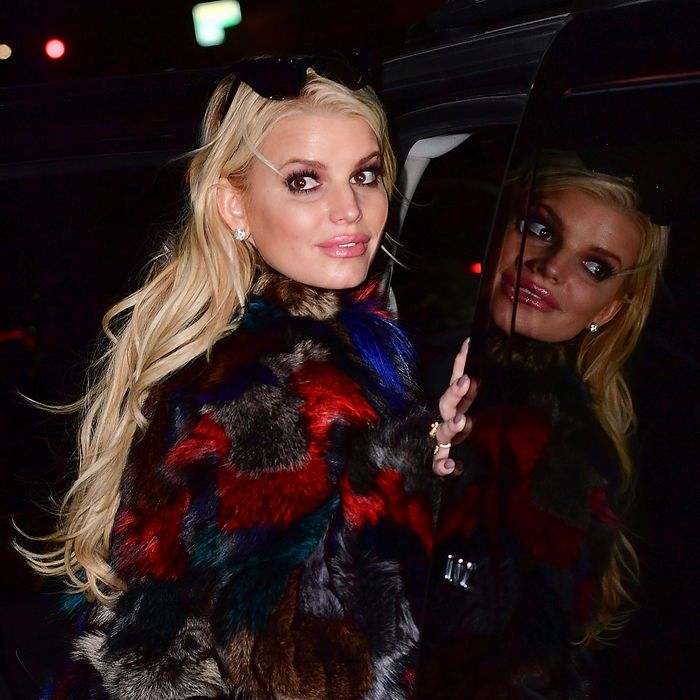 Jessica Simpson.
Photo: James Devaney/GC Images
It's no secret that Jessica Simpson is a fan of clothes. The woman, after all, has a billion-dollar fashion company and is rarely photographed in anything but a stylish look. So perhaps it's no surprise to learn that Simpson has a "warehouse" full of clothing tucked away somewhere for safekeeping. The thing is, though, it's not new clothes in particular Simpson is holding on to — or anything she might wear again in the future.
In an interview with People magazine, Simpson said she's kept (multiple!) old prom dresses, music-videos outfit (from her past life as a musician) and hundreds of shoes (because why not?). Oh, and to be clear, Simpson isn't saving them for herself. She's saving them for her 4-year-old daughter to wear in the future. (Lucky kid, we know.) She explains:

I'm a vintage buyer so I collect. I have all my prom dresses. All my music video outfits. I went to a lot of proms. That's why we have a warehouse. I'm a keeper for my daughter … All I want to do is keep everything. And everybody is like, "Throw it out, throw it out." But I'm like, "No, it's so important — this is the moment one guy gave me a rose…" I have a lot of memories. I keep memories. The clothes are memories.
TBD whether Simpson's daughter respects those memories just as much. Or, if, you know, she calls them old-fashioned. (The horror!)