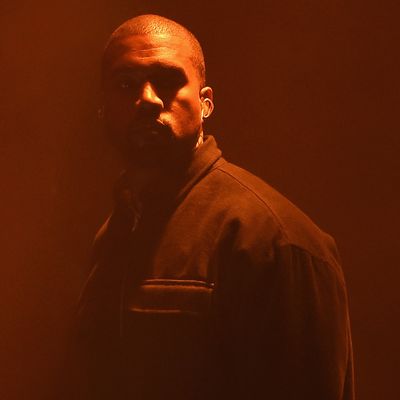 Photo: Jamie McCarthy/Getty Images for Harper's Bazaar
After a week of increasingly erratic behavior, Kanye West has reportedly been checked in to a Los Angeles hospital for observation. NBC News reports, "A source familiar with the case said Los Angeles police responded to a medical welfare call about 1:20 p.m. (4:20 p.m. ET). No criminal activity was involved; the decision to hospitalize West was for his own health and safety, the sources said." This morning, the remaining dates of West's Saint Pablo Tour were cancelled. His final tour date would have been last night in Los Angeles, a makeup show for the performance he called off on November 3, but he pulled the plug on the event three hours before showtime. West's past few concert stops have been more unpredictable than usual, with the rapper stopping performances to give extended lectures covering everything from politics to race relations to commerce. In an exceptionally out-of-character move, he even called out Beyoncé and Jay Z for perceived slights against him, and implied that Jay Z had a team of hit men prepared to kill him. At a date in Sacramento a few days ago, he even shut down the show after just 30 minutes onstage.
It's been a challenging time for West of late, as his wife, Kim Kardashian, was robbed, bound, and held at gunpoint in early October. Kardashian herself has been very scarce since the incident, but West returned to touring just a few days later.