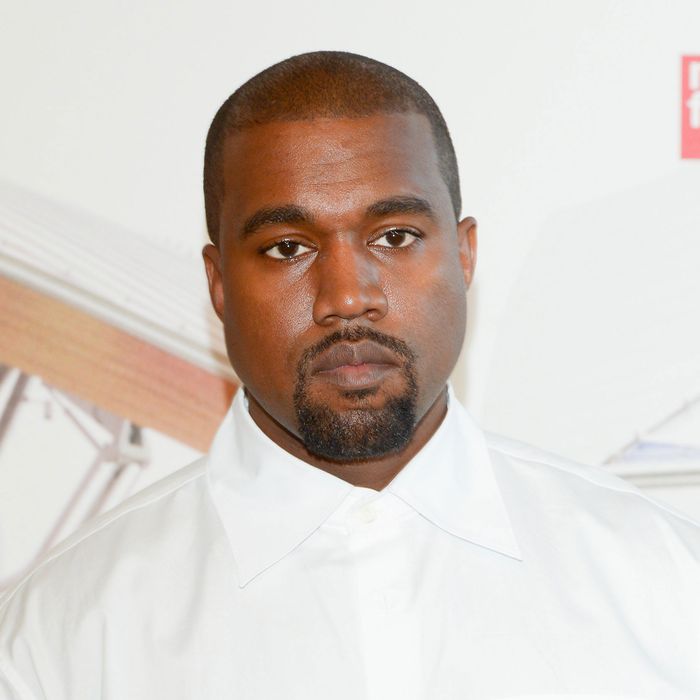 Photo: Dominique Charriau/WireImage/Getty Images
Aspiring Ikea furniture designer and extremely fussy man Kanye West is reportedly still tinkering with the interior décor at his home in Calabasas, "Page Six" reports.
According to a source, Kanye spent "nearly all of his money" on furniture for his new home in Calabasas, including a $30,000 couch, before deciding that the furnishings weren't up to snuff.
"Kanye walked into the house, decided he hated all the furniture brought in by [interior designer Sandy Gallin], and demanded it be returned to the vendors," the source said. "But they refused to take it back, so he took it all out and threw it into storage. He then spent a fortune on a new set of furniture."
Kim, meanwhile, is reportedly growing impatient with Kanye's decorating whims. "Kanye spends so much money and he's holding everything up," the source continues. "The house still isn't ready. Kim just wants to be settled at home, especially after everything that happened in Paris."

My suggestion: Just get one giant bed and call it a day.