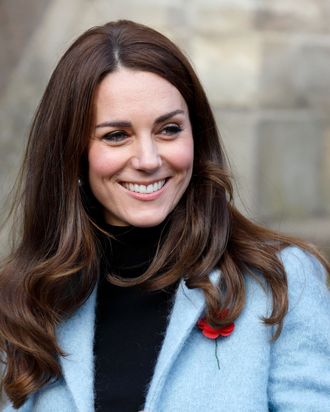 Kate Middleton.
Photo: Max Mumby/Indigo/Getty Images
We knew Kate Middleton appreciated beauty, but we had no idea what her actual hobbies were. "Does she spend her free time making flower arrangements?" we wondered. "Is she a big fan of interior-design shows on HGTV?" Luckily, we needn't wonder any longer, as the Duchess's husband has let us in on a key (and very on-brand) secret: Kate Middleton loves adult coloring books.
Prince William dished on Kate's love for "colouring-in books" when presenting an Order of the British Empire (OBE) to illustrator Johanna Basford at Buckingham Palace, the Telegraph reports. "Prince William actually said that his wife likes to color in the Secret Garden, which was really sweet," Basford told the Press Association, referring to her first adult coloring book, which has sold over a million copies.
Ah, how nice and relaxing for Kate.