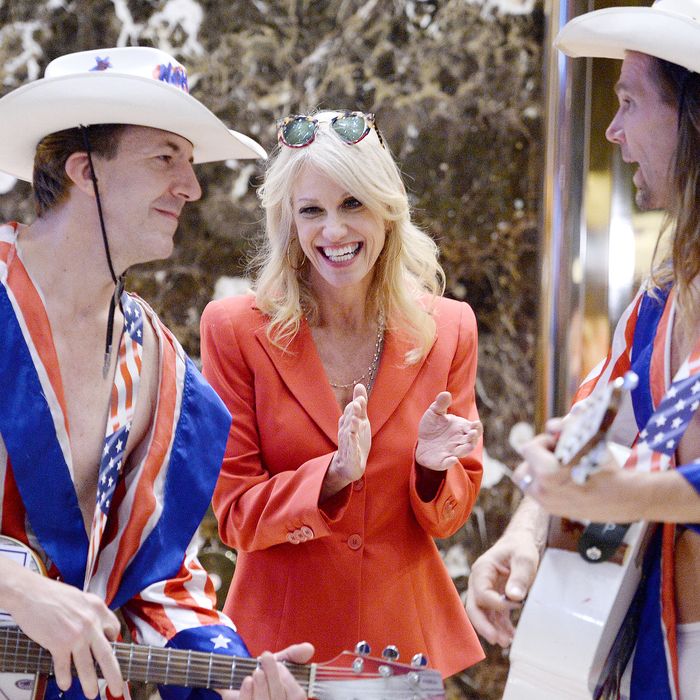 Kellyanne Conway in the lobby of Trump Tower.
Photo: BEHAR ANTHONY/SIPA/Bloomberg via Getty Images
Kellyanne Conway, senior adviser to the Trump administration, had a rough day on Monday when rumors flew that her boss was mad at her for criticizing Mitt Romney — one of his potential picks for secretary of State — in public. But instead of backtracking on her criticism, Conway encouraged the Naked Cowboys to pile on.
"Romney could have gotten in on this, but he wanted to be a little pissy pissy piss piss," they sang. Very inventive.
Of course, it turns out Trump wasn't even mad in the first place. Who could've predicted that Times Square's most recognizable naked guys would become such an integral part of the Trump media strategy?